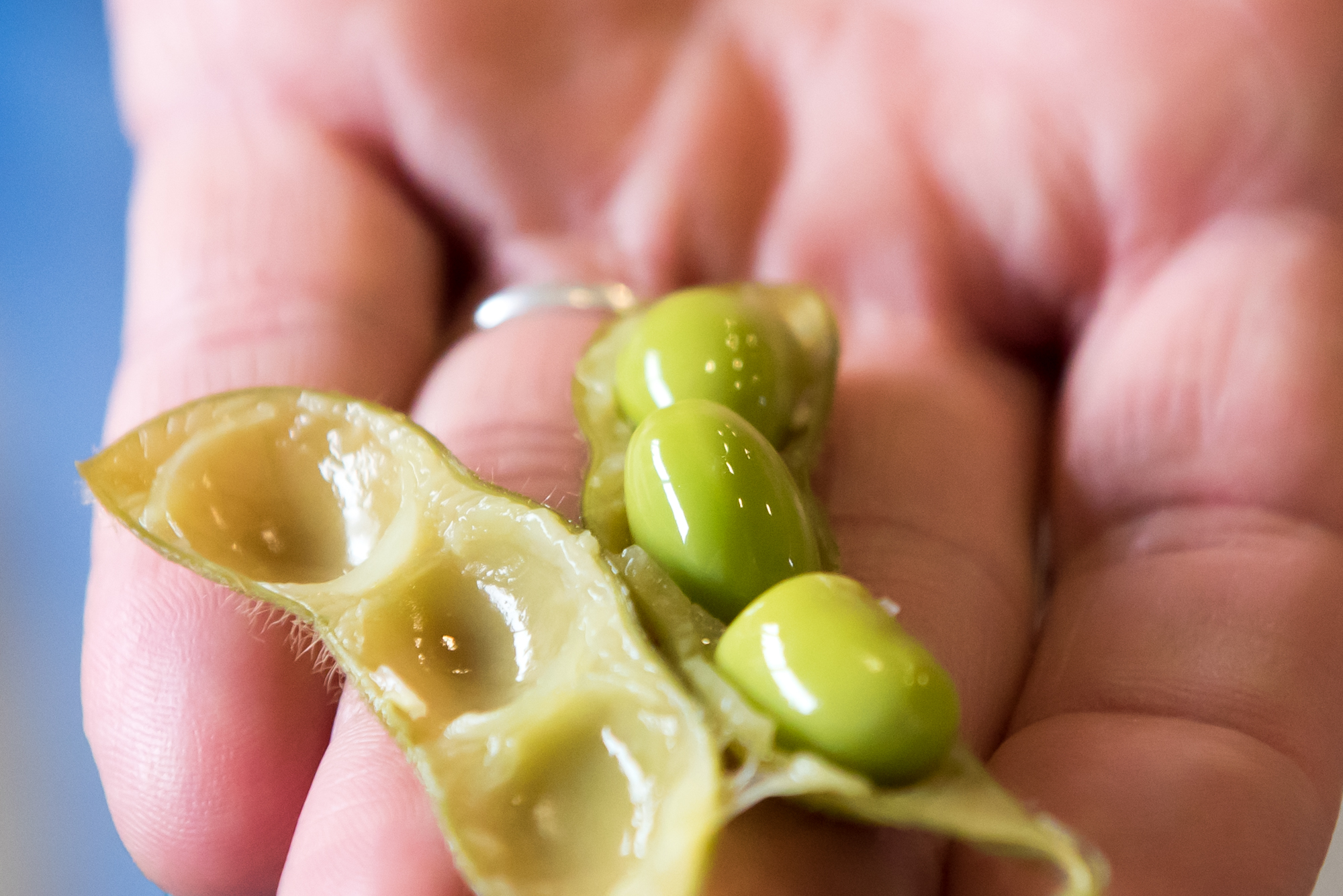 Protein protein tasting in the polder
While dark clouds are gathering above us, we are admiring a new crop with a number of vegetable growers and other interested parties in the clay of the Flevopolder. We are here at the invitation of the soy institute Dutchsoy who brought a special bean to the Netherlands some four years ago. The Edamame, originally a Japanese snack, does not yet feel at home in the chilly Netherlands, but its cultivation is still in its final infancy. The Dutch soy pioneer intends to make this crop a success in the Netherlands as well. Peulvruchten.nl is of course the party to know everything about this relatively new protein pearl. Looking over these trial fields, where the Edamame and four other soya varieties are grown, we learn more about this form of sustainable agriculture.
New sustainable player in the Netherlands
Soy cultivation was introduced in the Netherlands four years ago. Because there is increasing demand for products from our own country. After all, regional grown crops are trusted, reliable and less food miles.
As an alternative to meat, soya also offers various options for preparing protein-rich meals. This green bean can be an important addition to the existing legume range.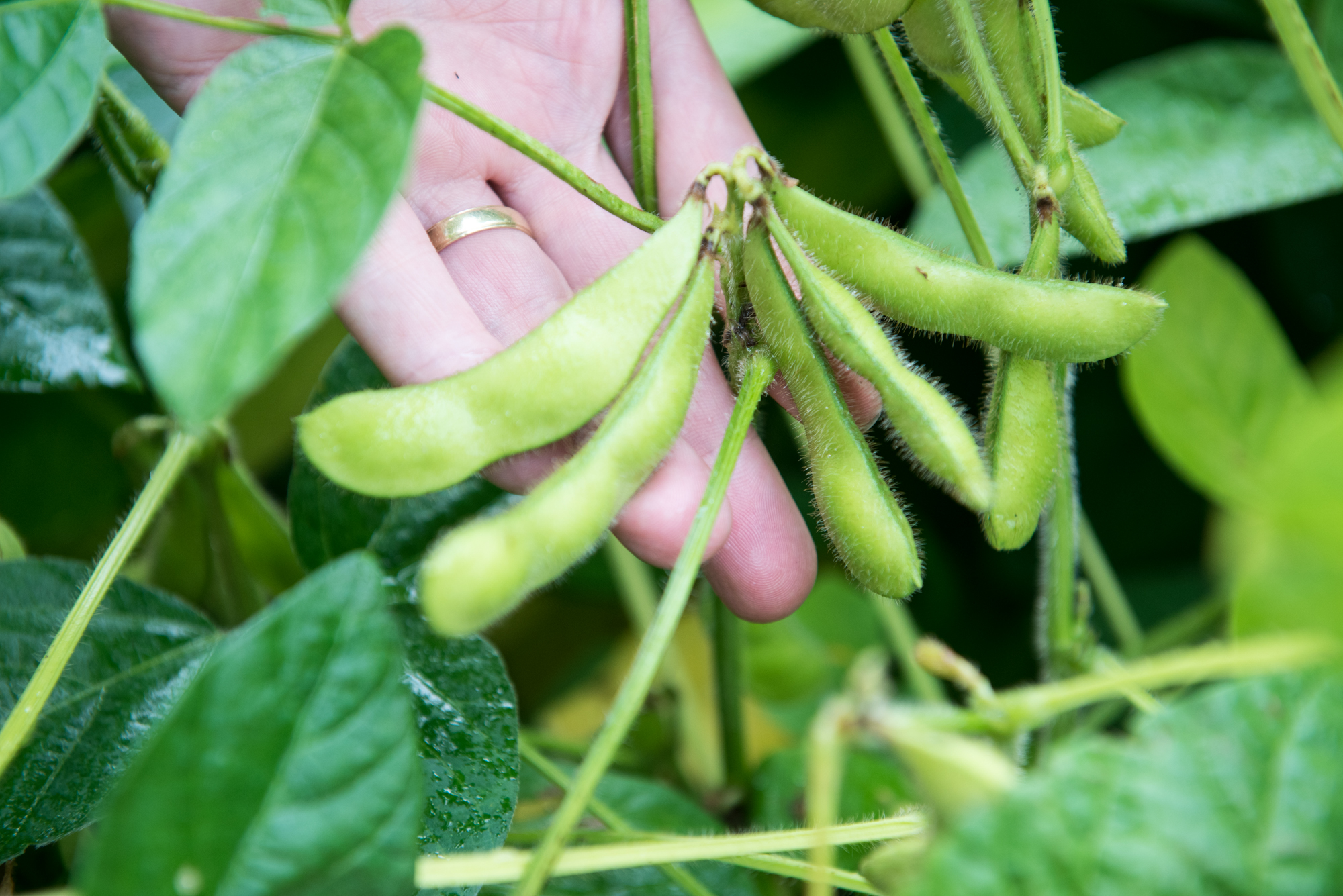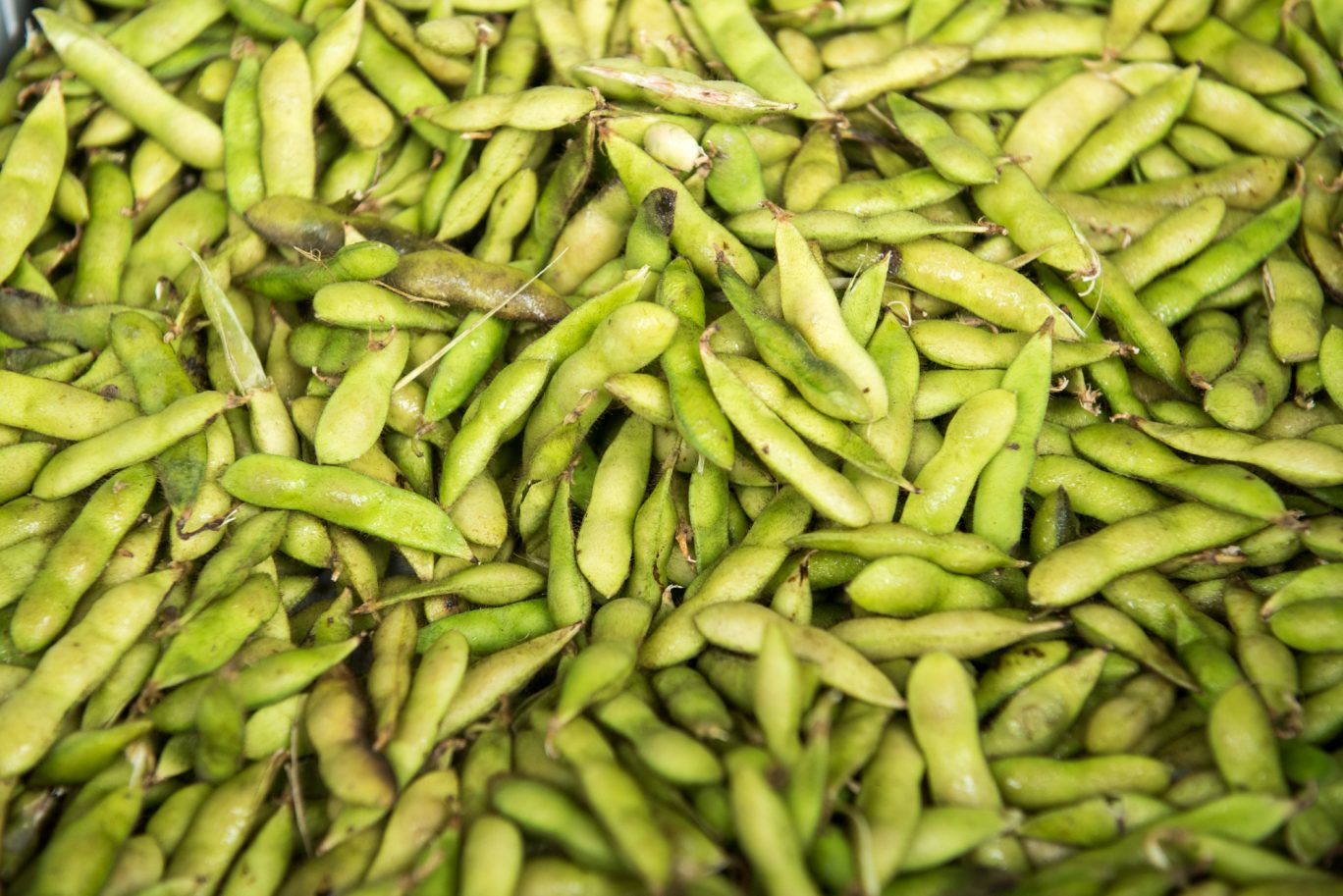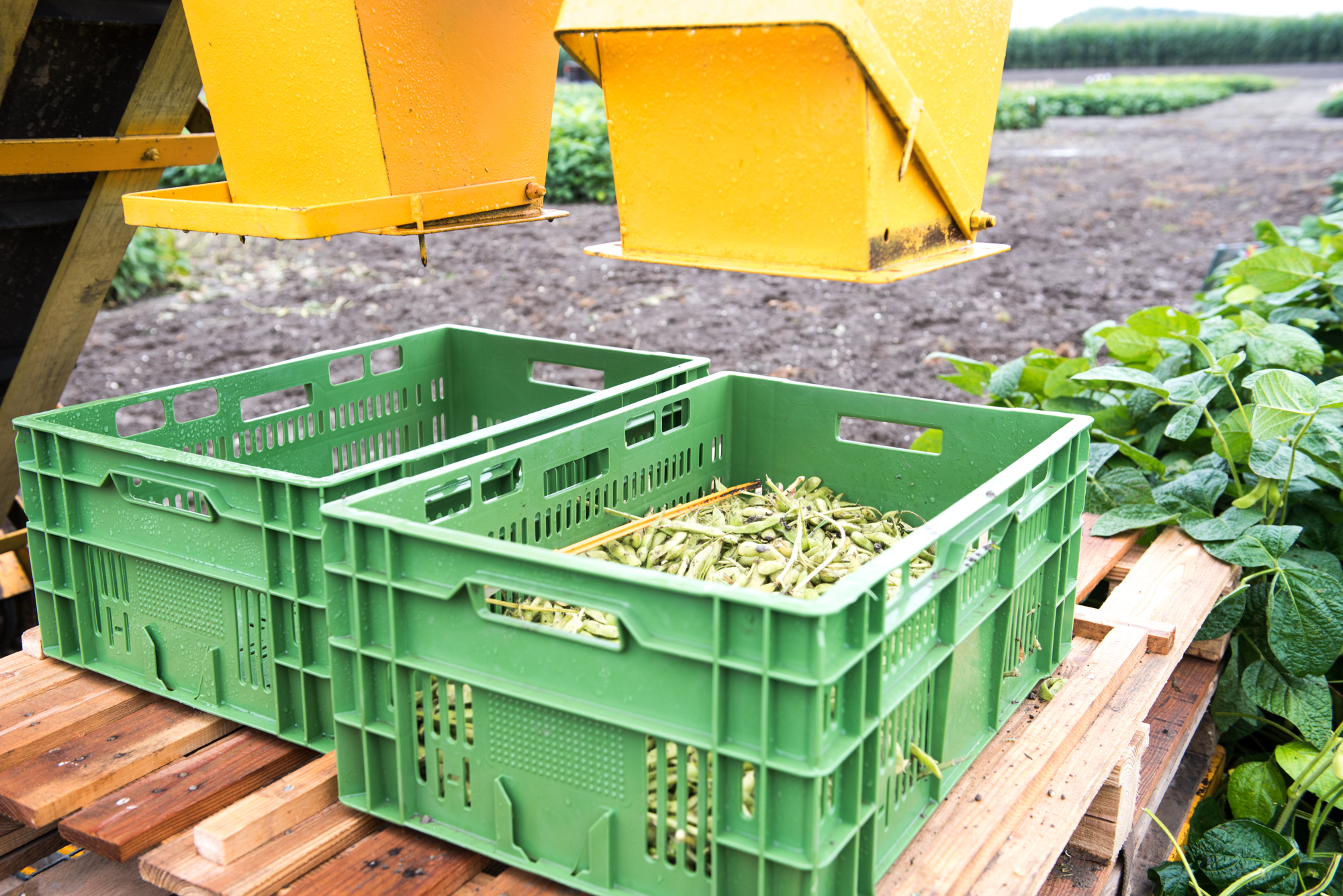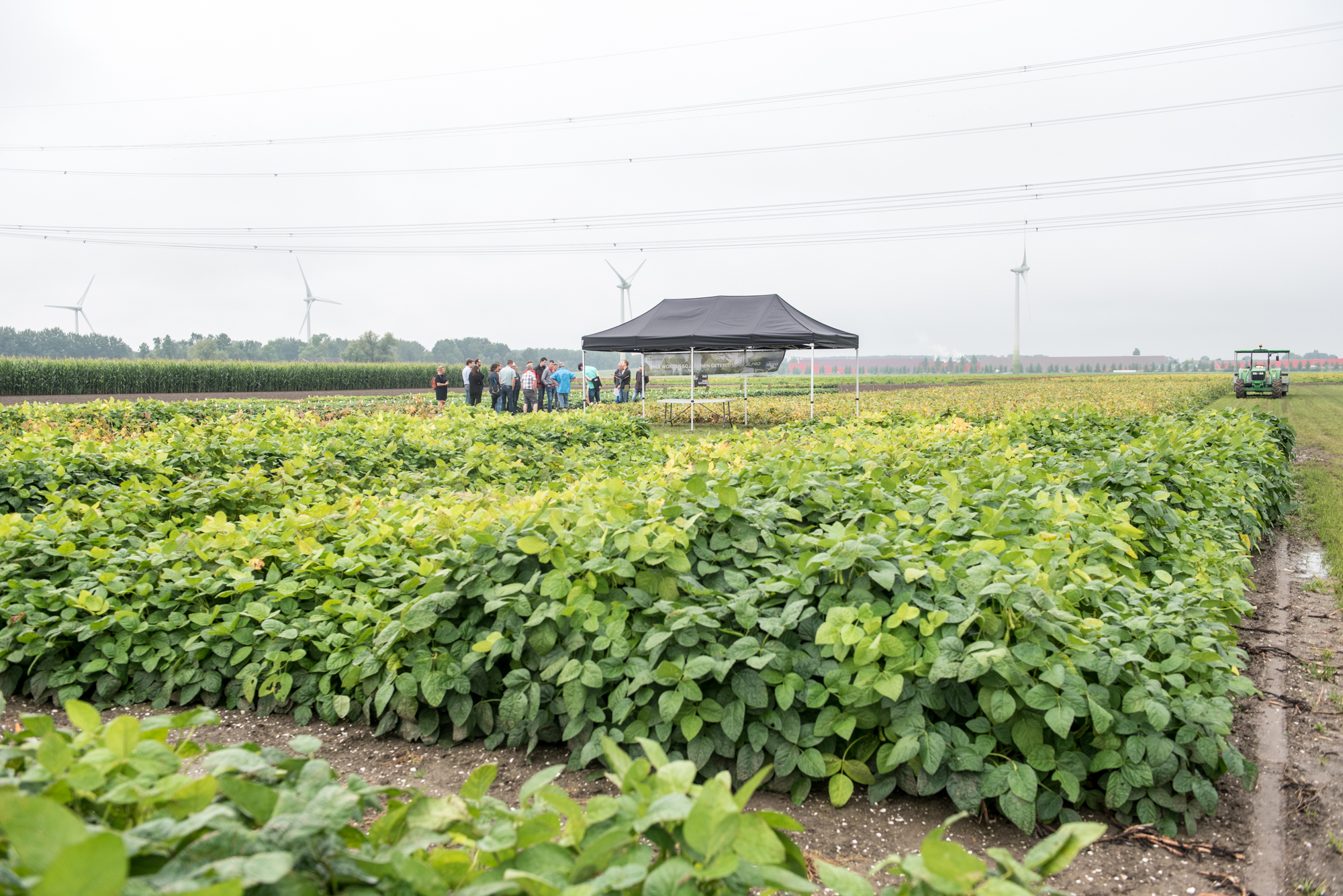 Challenges
However, growing soya in the Netherlands is not that simple. This crop is subtropical in origin, thrives best in warm conditions and the harvest is easiest under dry conditions. But here near Lelystad a passionate experiment is being made to discover how this soya bean can also feel at home in the polder clay. One of the challenges is to increase the protein content even further, so that the Edemame can also join the leguminous range of Dutch soil in the very near future.
Tasty snack
Only the Edamame imported from Asia can now be bought in the supermarkets. But during the open-field day we had the scoop and we were allowed to pre-test the first Edamame from Dutch soil. These round beans that are cooked in their pods are served in their entirety - often with a little coarse sea salt. Besides that we found the Edamame very tasty, they also form a healthy snack. When you put the pod on your mouth, you can zip the beans out with the teeth. That tastes like more.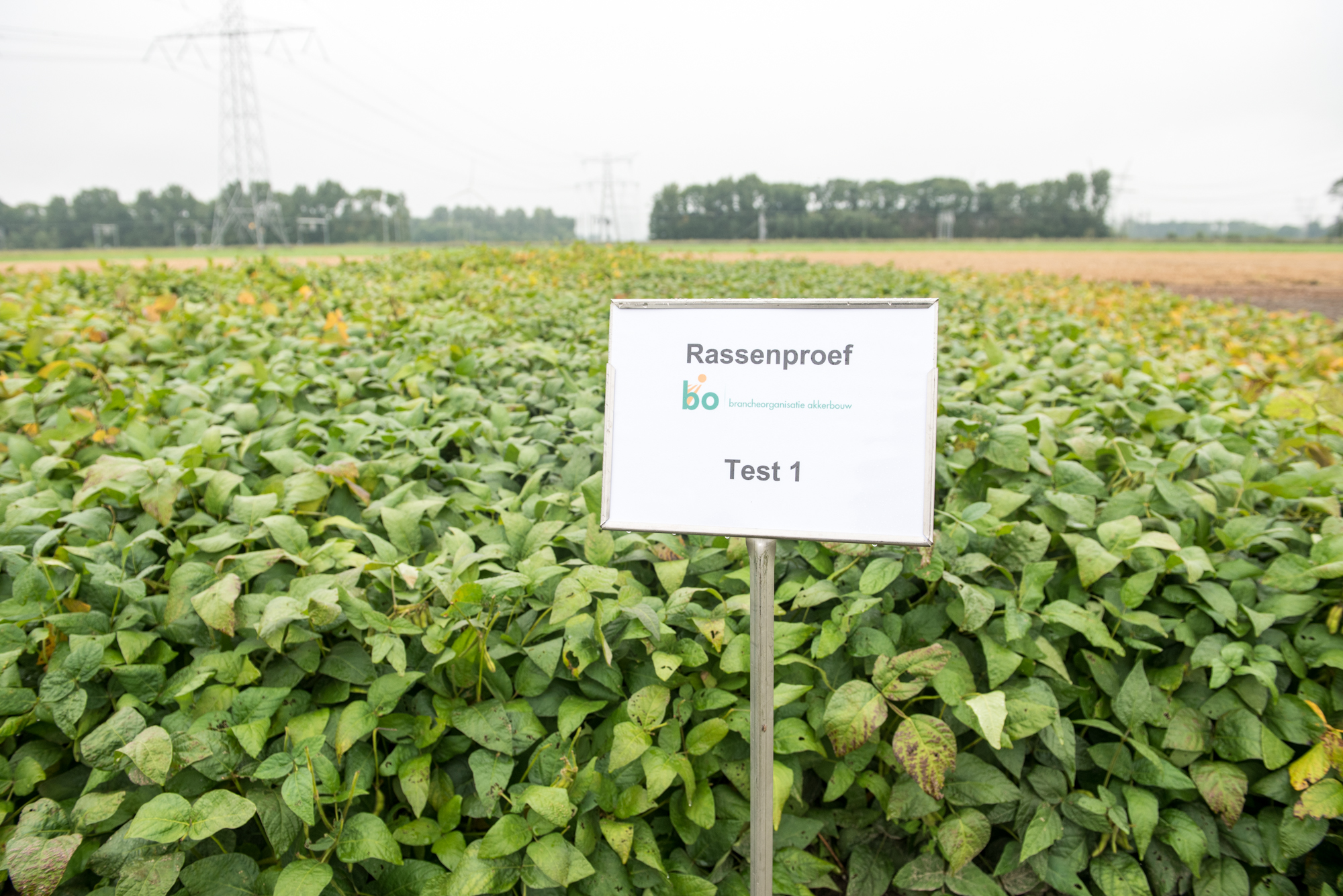 We can at least not wait and keep you informed of further developments.
Summary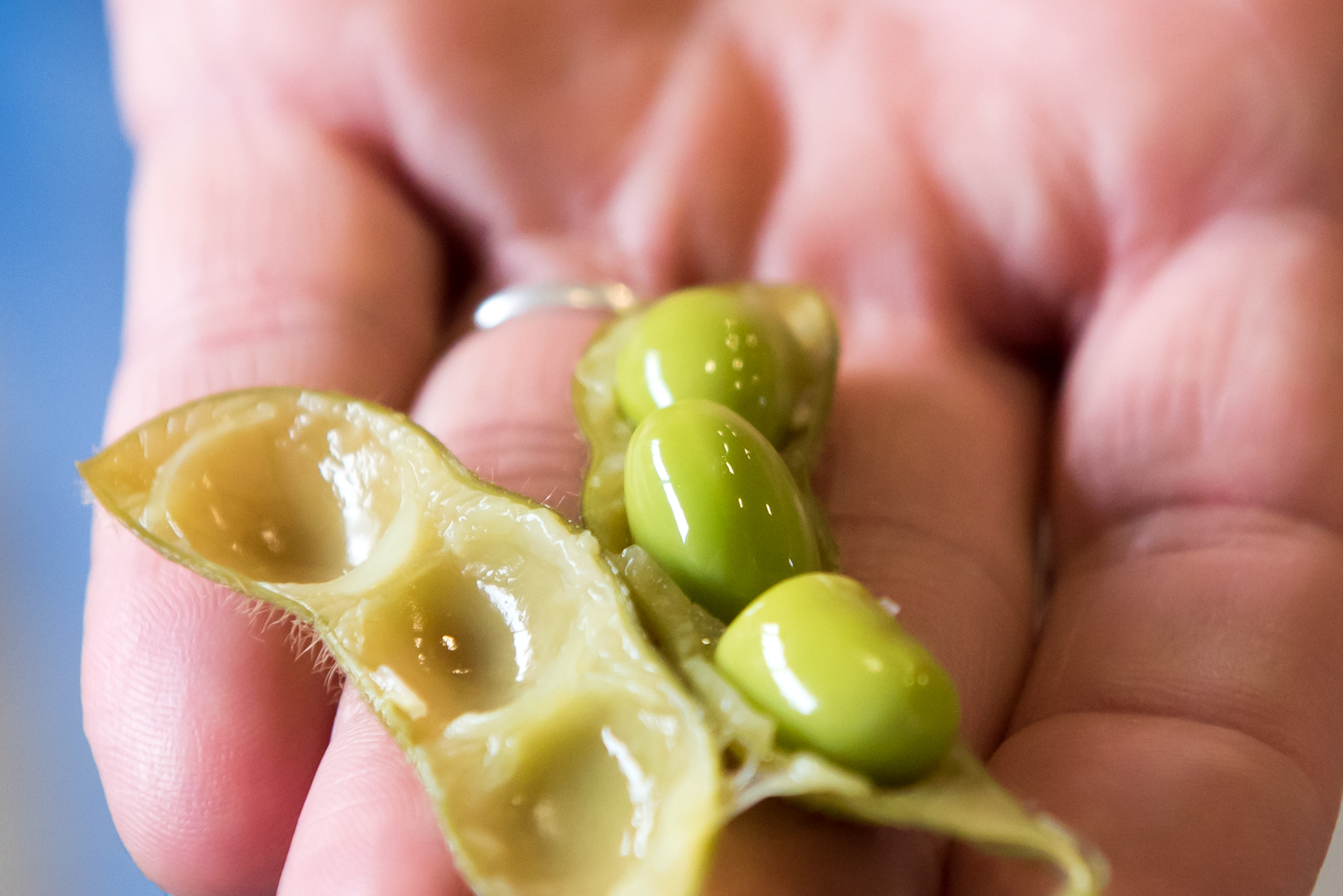 Article Name
Protein protein tasting in the polder
Description
Protein protein tasting in the polder
Author
Publisher Name
Publisher Logo