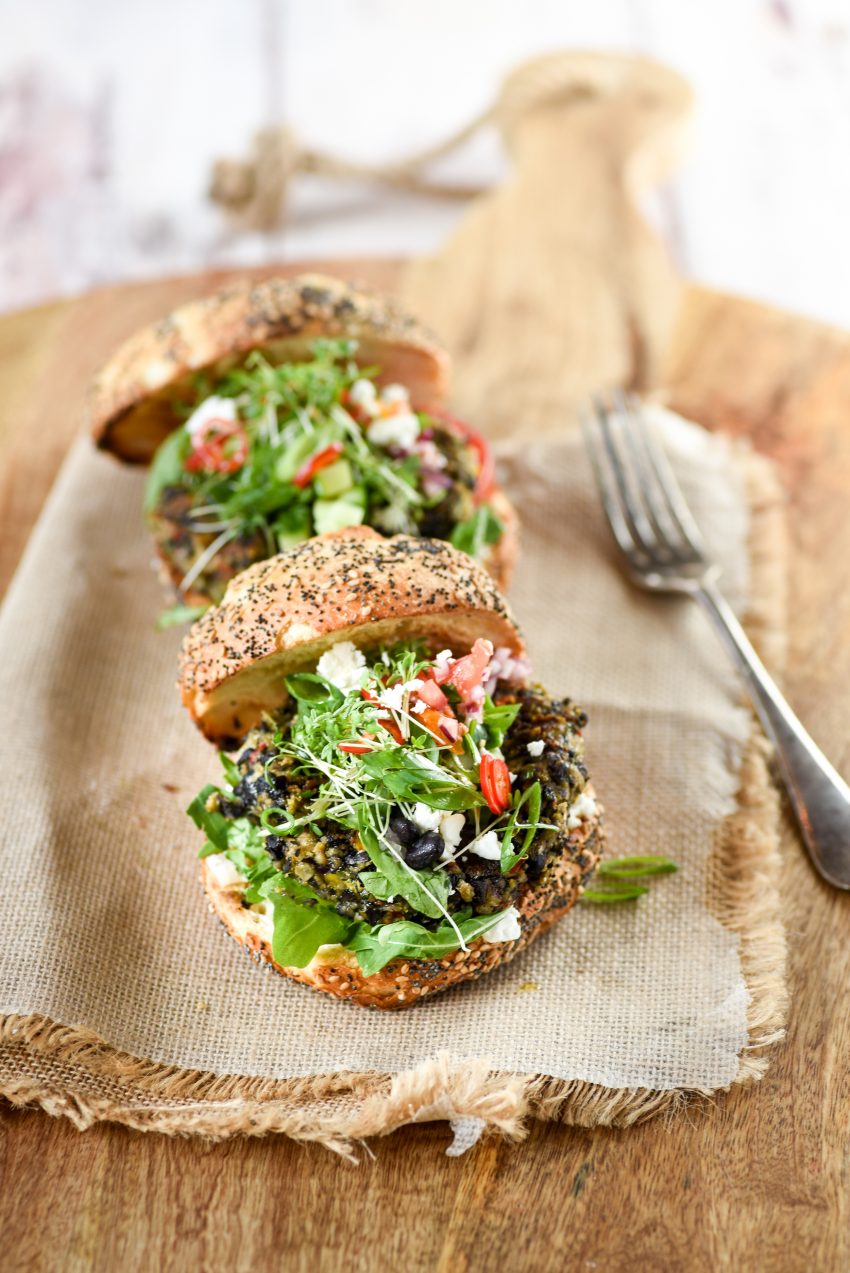 What do you need? (3-4 citizens)
250 g black beans, soaked and cooked
1 cane corn (150 g)
50 g feta (use the rest of the block to coat the bread)
50 g oatmeal
1 medium-sized onion, finely chopped
1 red pepper with seeds, finely chopped
1 bunch onion, finely chopped
10 green olives without pit
1 / 2 bunch of coriander
1 garlic clove, finely chopped
1 tl ground cumin seeds
1 / 2 egg
2 tbsp olive oil
salt and pepper
Toppings of your choice:
Thick slices of bread or rolls
tomatoes
Feta
cucumber
avocado
arugula or lamb's lettuce
Spanish / chili pepper
spring onions
cress or sprout vegetables
What are you going to do?
Preheat the oven to 180 ° C (160 ° C convection oven).
Spread the beans over a griddle covered with parchment paper. Fry them until they burst open and crisp. This takes approx. 20 min. Remove from the oven and allow to cool slightly. Leave the oven on.
In the food processor, mix the beans, corn, red onion, spring onions, garlic, olive oil, red pepper, olives, coriander and cumin seeds. The mixture may still retain some structure. Spoon the mixture into a bowl and season with salt and pepper.
Beat the egg and half the beans mixture together with the oatmeal and feta and mix. If the mixture is too wet add some extra oatmeal. Is it too dry and does not it stick? Then add some egg.
Set aside for half an hour so that the mixture can strengthen.
Meanwhile cut the garnish into the desired pieces.
Form of the bean mixture 3-4 citizens. Heat a pan over a high heat with some olive oil. Bake the burgers a few minutes per side brown and crispy. Place them on a baking tray with parchment paper and bake for 10-15 min. In the oven.
Cut the bread and grill it in the grill or in a toaster.
Spread the bottom with feta. Topped with salad, tomato, cucumber and avocado.
Place the burgers on this and garnish with the cress.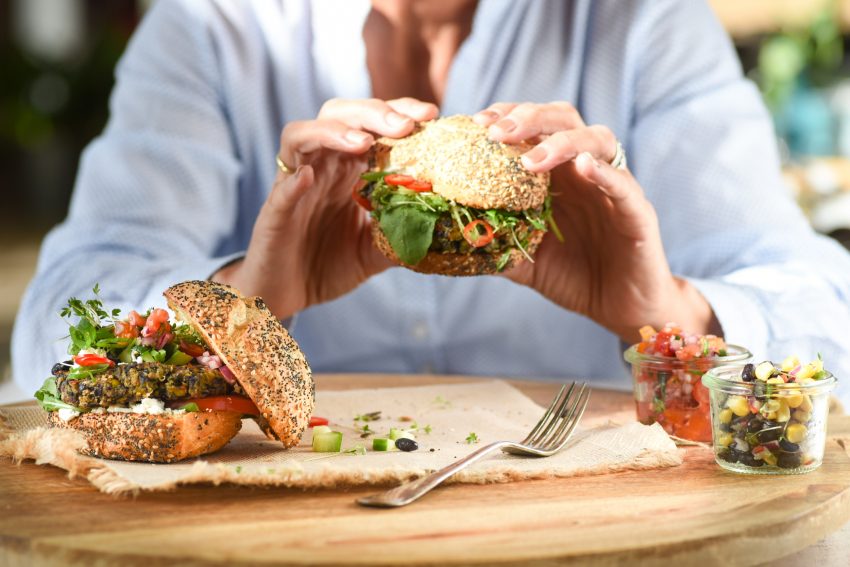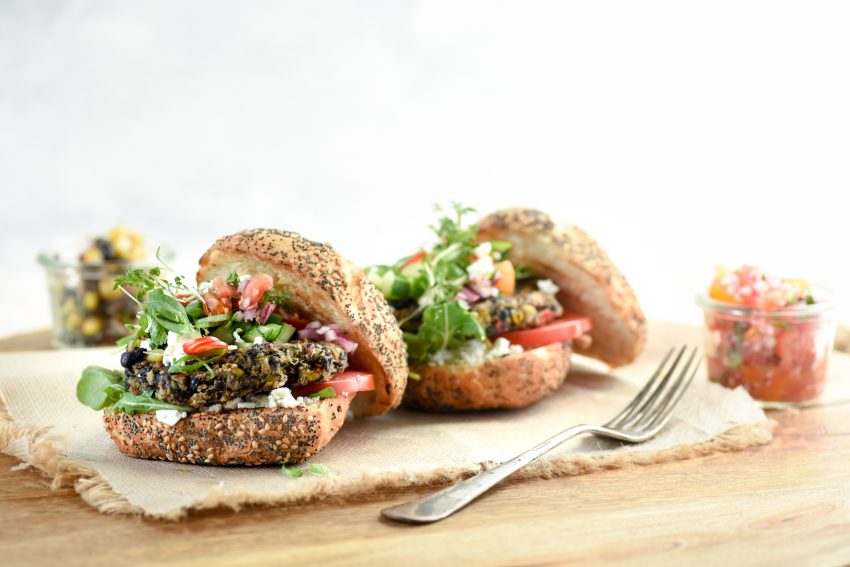 Summary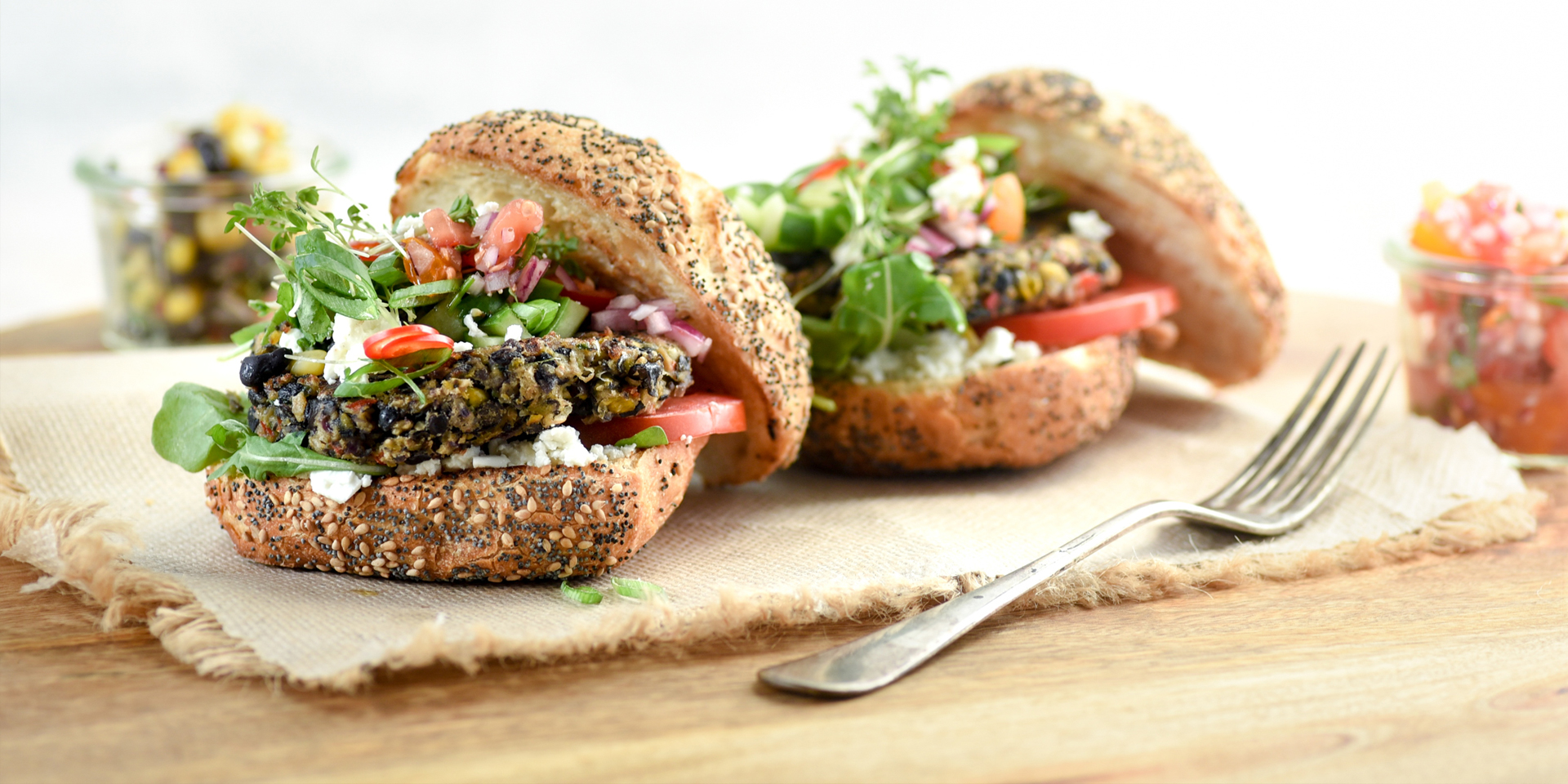 Recipe Name
Published On
Preparation Time
Cook Time
Total Time
Average Rating





based on 1 Review (s)