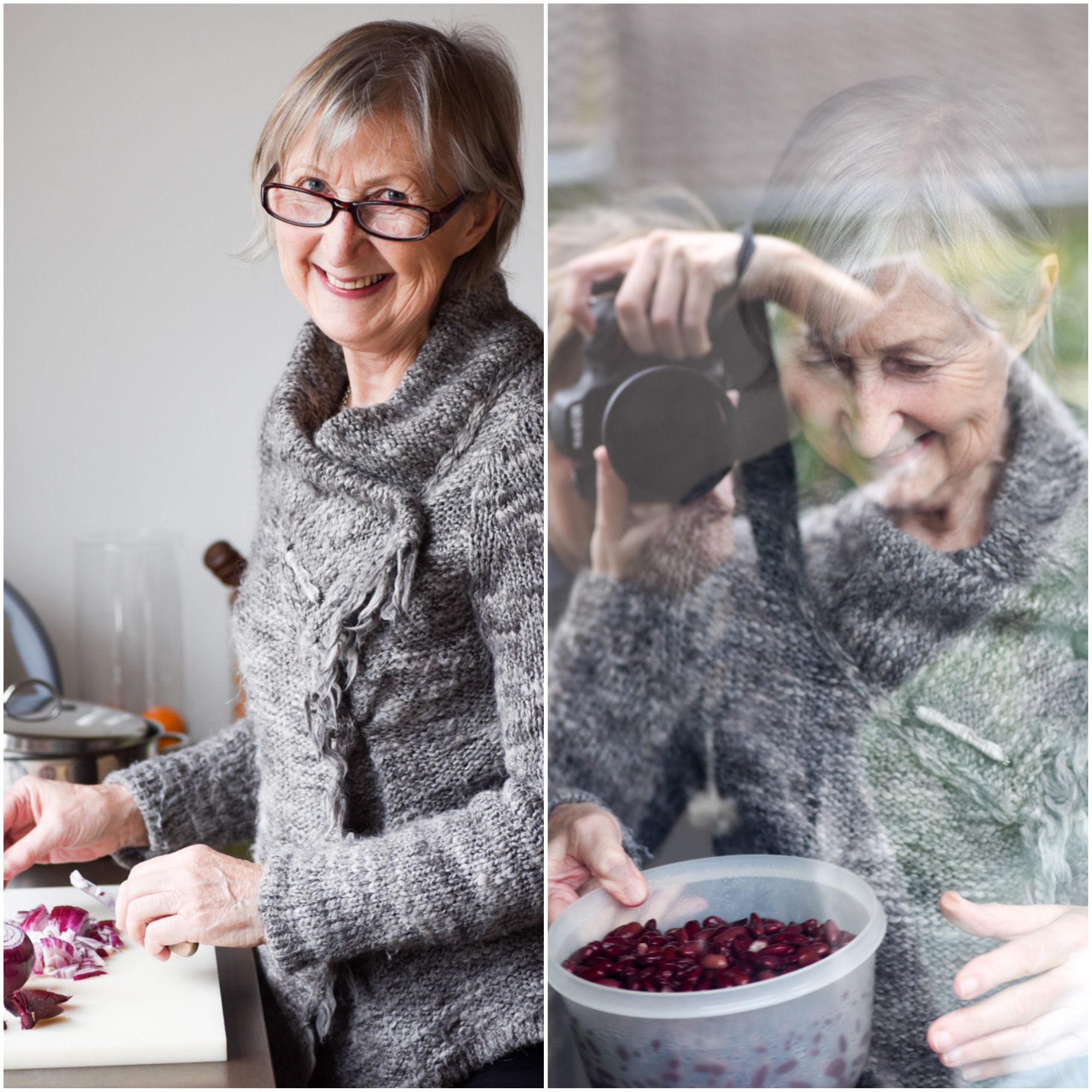 "What can times change, do not you?" she says, stirring in a pan with kidney beans. 'We used to eat beans from poverty and now they are hip'.
Hip, yes. But then prepared in the traditional way. Because these beans do not just come out of a jar or can. A thorough preparation precedes this bean pot.
My mother has a kitchen where you can hang out so well when she prepares yet another delicious dish. Luckily I can taste more of her culinary skills lately, because I regularly travel to the north of the country for an assignment. Mams stirs in the pan with chili con carne while we chat about the time she first made this dish, in the time of the flower power early seventies.
What a pity it is that we traded the relaxed cooking in the years afterwards for ready-made meals from the shelf of the supermarket. The sooner finished, the better, it seemed ideal. The culmination of preparing meals in the microwave.
How well does the traditional preparation of a meal now fit in this time? I have also been an advocate of loving cooking with attention for a long time. Slow cooking, a little mindful busy in the kitchen, say. More people should do that, I say, while I observe her like that.
In a time in which people go back to past ideals, making a traditional bean meal is not such a bad idea. In my mind I already see a couple of hipsters in front of me who are happily in the kitchen on a Sunday afternoon. Beards, long wide dresses, Indie rock in the background and a glass of wine on the counter. I already see myself there.
'From a packet of 500 grams of dried kidney beans you get a meal for six people', my mother tells me again. "I put the beans in a pan of water last night. They must be completely under water. Just before you go to bed, check whether they are still underneath, because they absorb some moisture. The next morning I refill some water and then cook the beans in an hour to an hour and a half until done.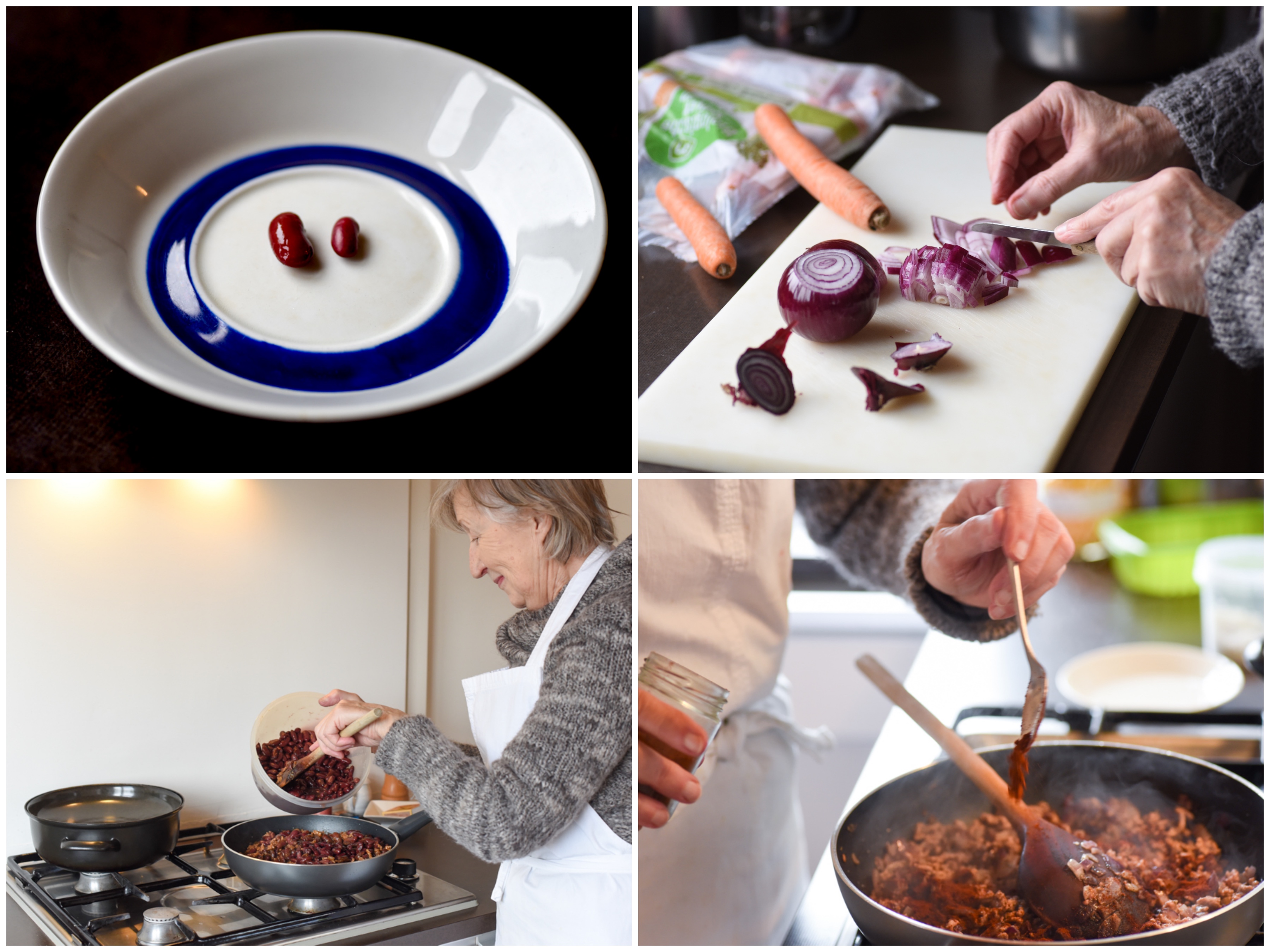 What do you need?
(4-6 persons)
500 grams of cooked beans
possibly 350 gram chopped
1 pot of organic corn in glass 360 gram
2 organic roots
3 small cans of tomato paste
1 el chilli herbs
ground pepper and sea salt
3 leaves sage
1 tl cumin powder
2 large laurel leaves (just nod with the nail, because then it gives more flavor)
Tips from my mom:
'Because today legumes are seen as meat substitutes, you can also omit the minced meat. But then it comes to the herbs.
'Keep the cooking water from boiling the beans, because you can add the sauce with it'
'The sage leaves I do because they help with the digestion of the beans.'
Summary