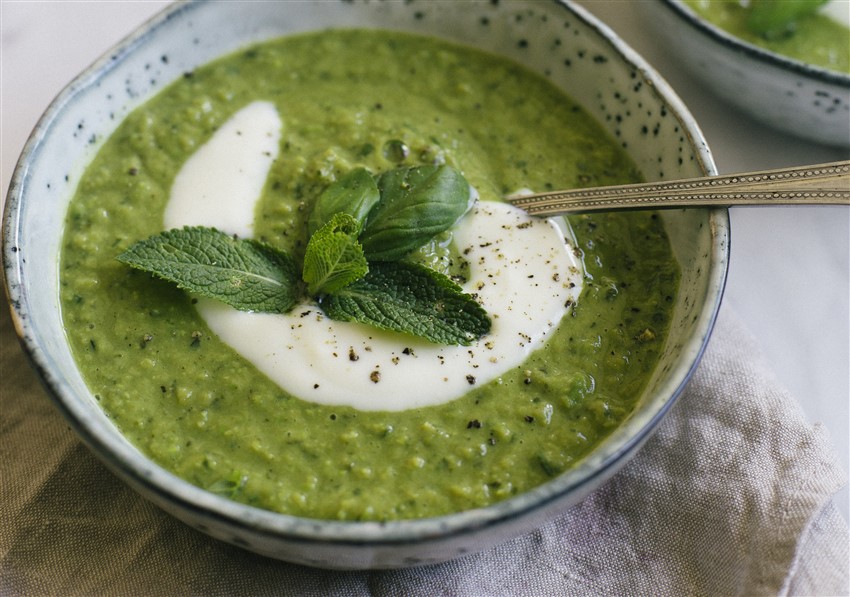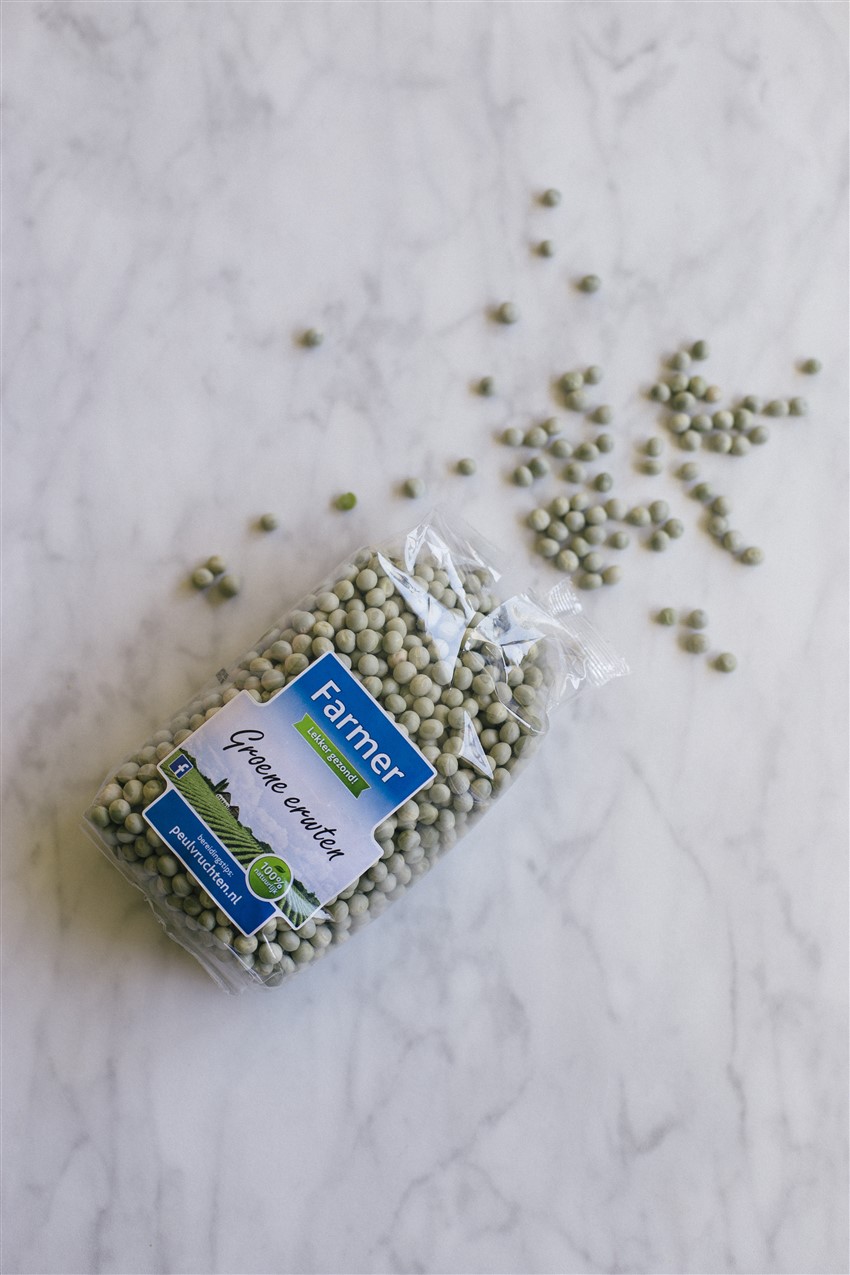 Pea soup with mint and basil
What do you need? (Vear 2-3 bowls)
400 grams of dried green peas
1 tablespoon oil
1 onion, cut
1 clove of garlic, pressed
20 gram of coin
20 gram of basil
600 ml vegetable broth
1 teaspoon salt
fresh pepper
couple of tablespoons of soy yoghurt
some lemon juice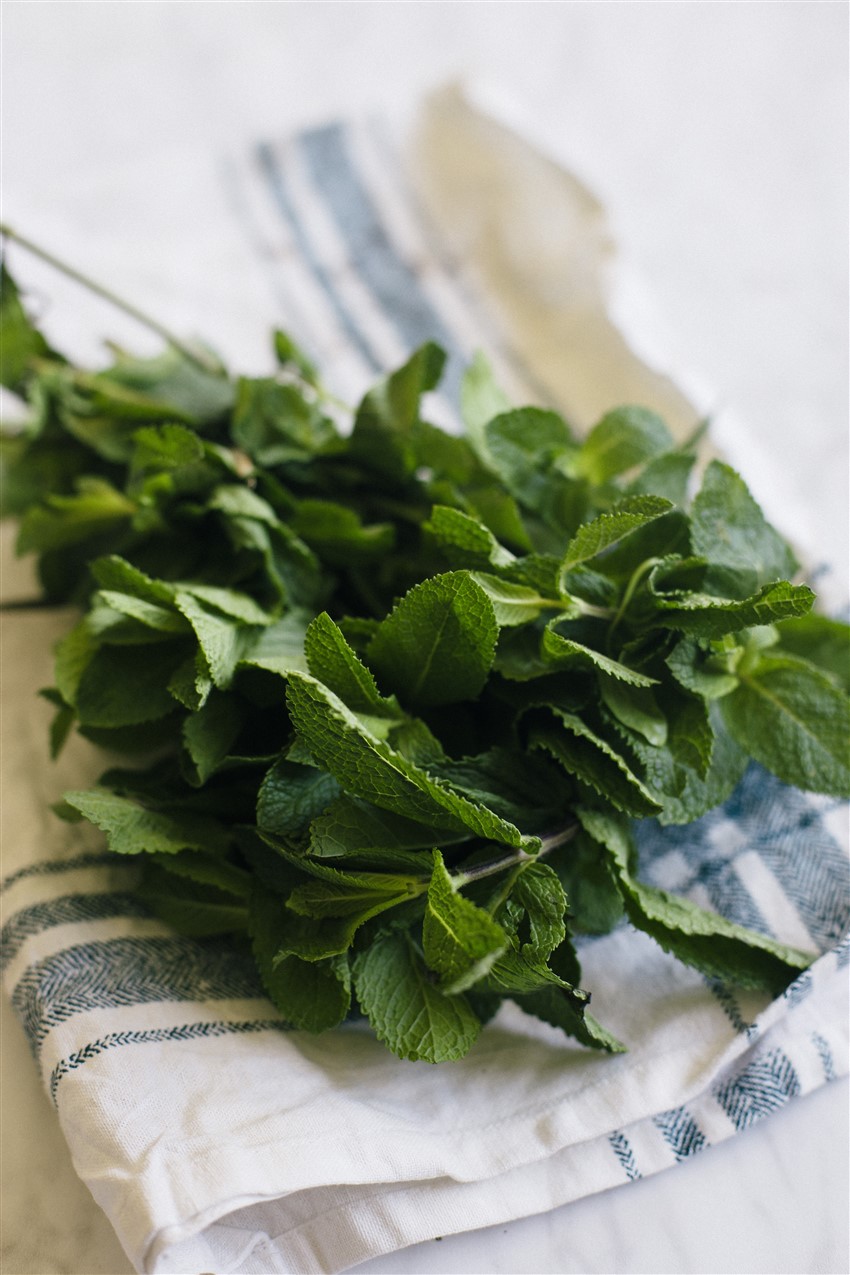 What are you going to do?
1. Wash the green peas and let 1 liters of water soak overnight.
2. Change the water and cook the peas in 1,5 hours until done.
3. Heat the oil in a soup pan and fry the onion and garlic for 5 minutes.
4. Add the 2 / 3e of the peas, broth, half of the mint, half of the basil and salt.
5. Bring it to a boil and simmer for 20 minutes.
6. Put the remaining peas, the other half of the mint and basil, and puree the soup. By adding these ingredients later (and not letting them cook) the soup stays green.
7. Heat the soup for a short while and pour into the bowls.
8. Mix some soy yoghurt with lemon juice and salt and put a tablespoon in each bowl.
9. Serve the soup with pepper, extra salt and some olive oil.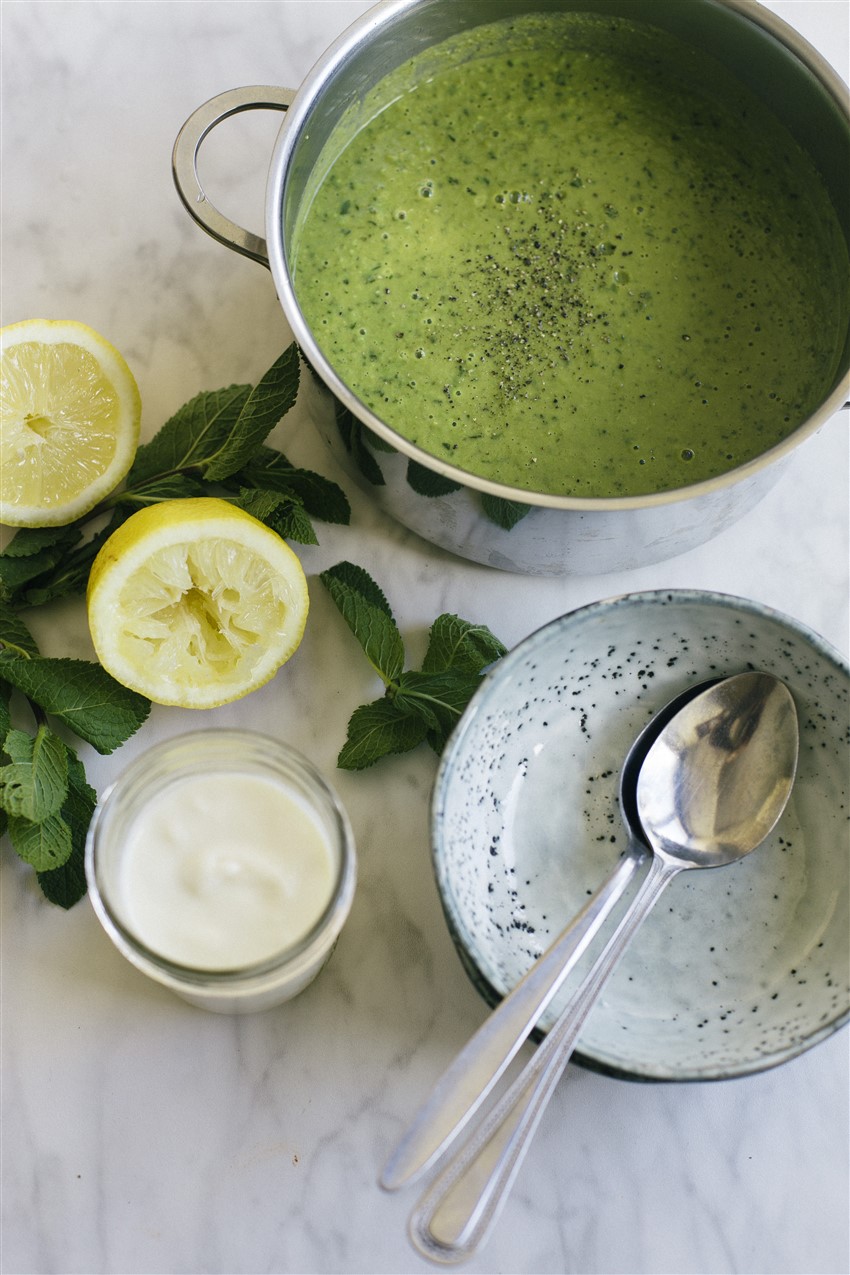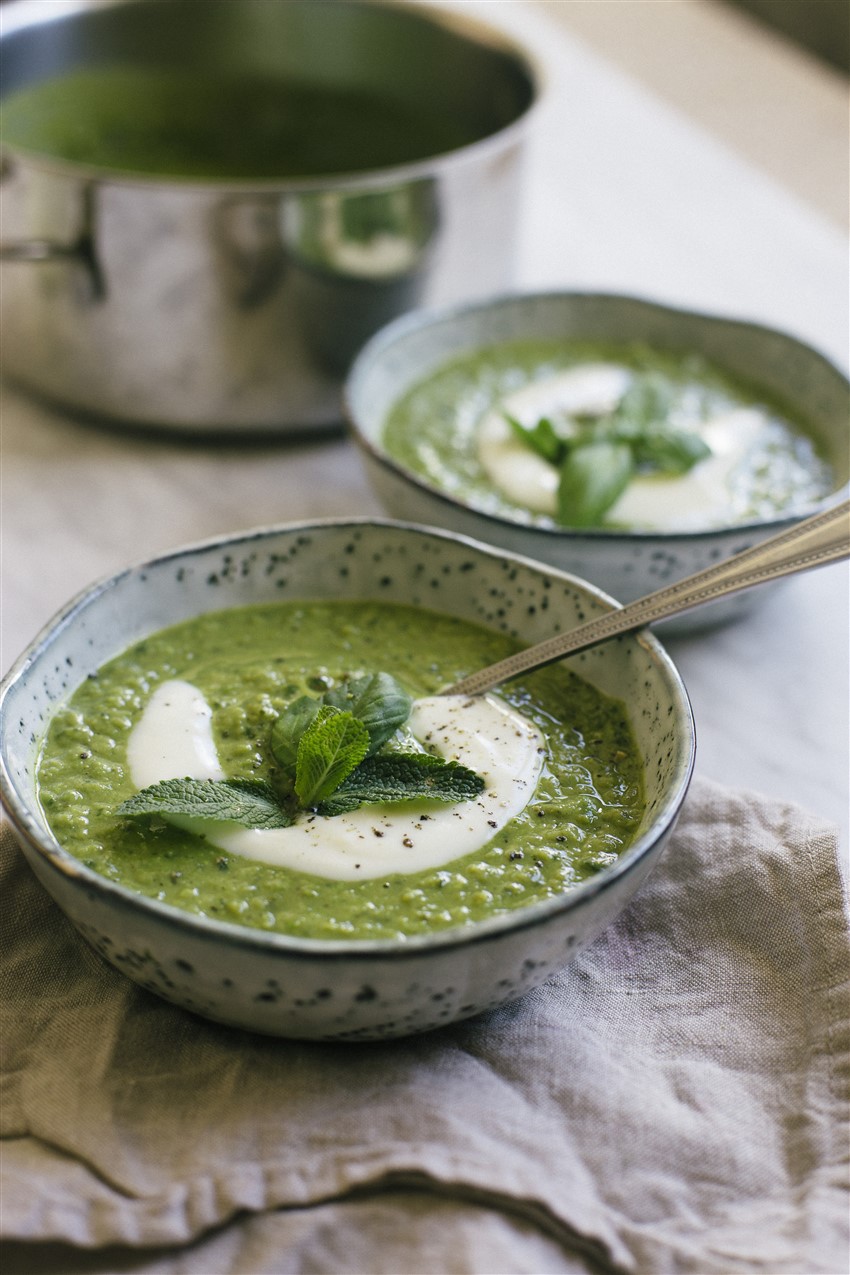 Summary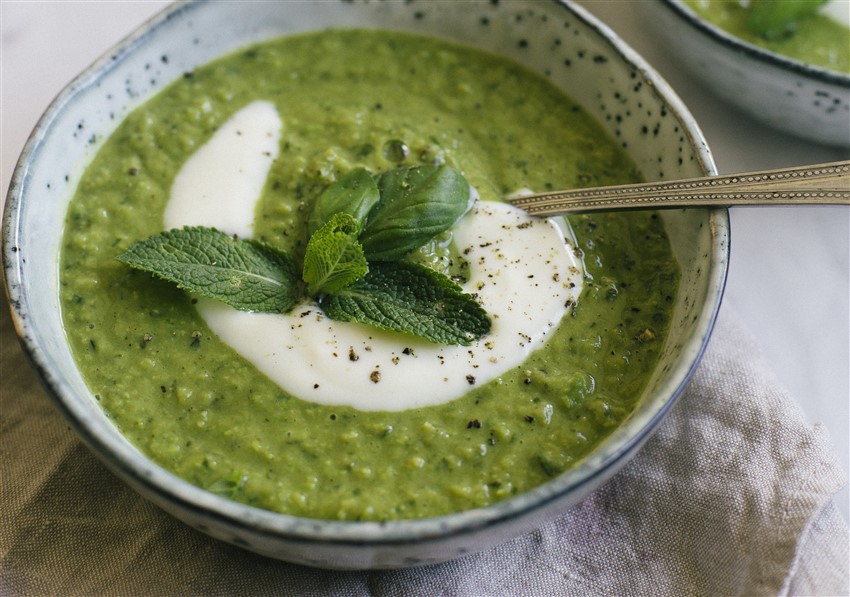 Recipe Name
Pea soup with mint and basil
Published On
Preparation Time
Cook Time
Total Time