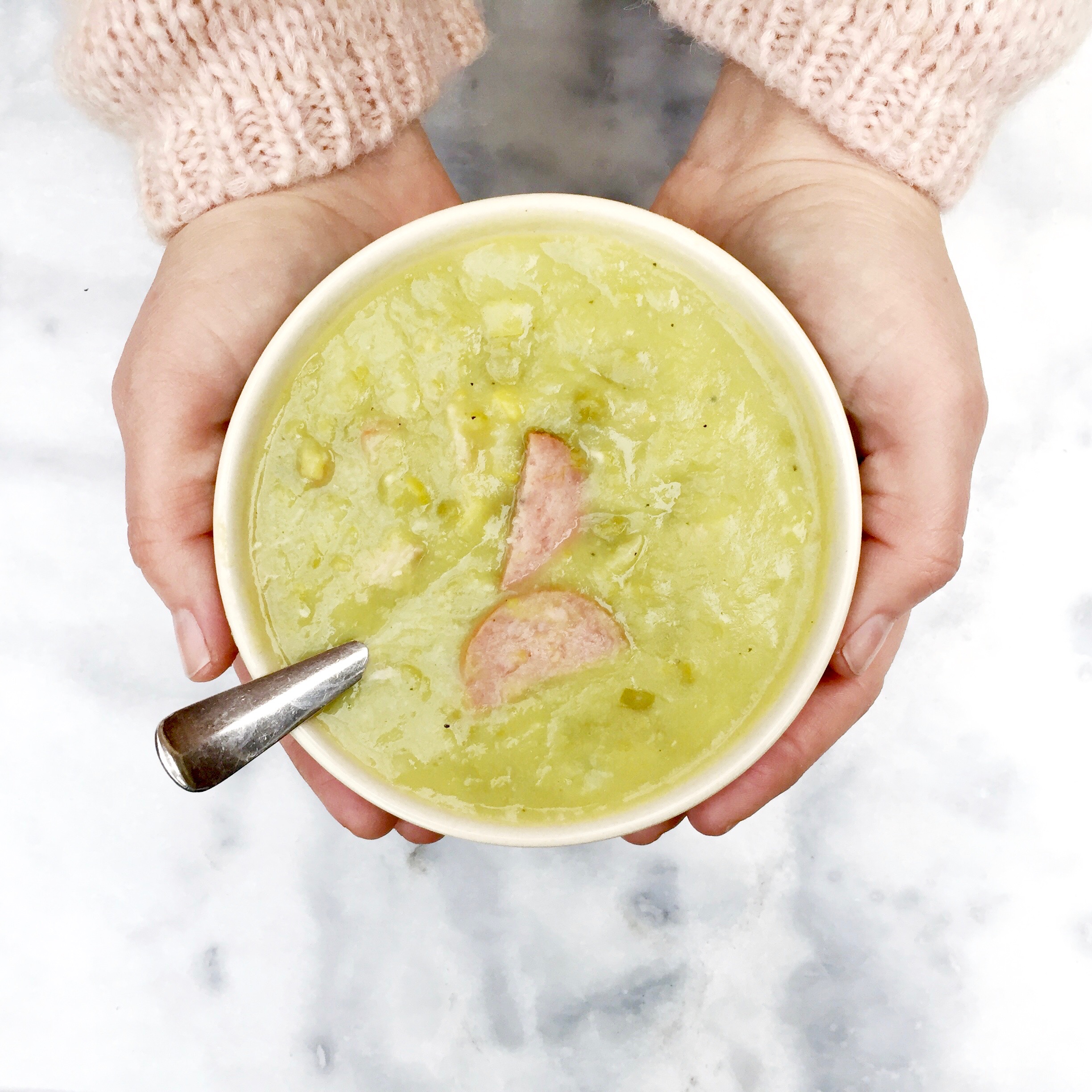 Pea soup with split peas & sausage
Recently my son asked why the 'most delicious pea soup recipe in the world' is not on the blog. And I have to agree with him completely. His grandmother really makes the most delicious pea soup of the whole world. I have eaten many different types of pea soup over the years but there was not as good as my mother's. Would that still come through the secret ingredient? My mother goes through a standard pickled pork leg. This is only very difficult to get here in the Netherlands. That is why, on the advice of my mother, I replaced these for spareribs.
I started working on this and I have to say; it is really a great pea soup. The only thing I missed a bit was my mother, who is delicious for us ;-) Xx
For 6 to 8 people
INGREDIENTS
500 á 600 grams of raw sparerib
500 grams of dried split peas
½ celeriac
3 whole leeks
2 onion, medium size
1 clove garlic
6 potatoes, medium size
1 rookworst
¾ to 1 tablespoon of salt
Pepper from the mill
Extras: rye bread and / or bacon
INSTRUCTIONS
Put the spareribs in a large pan and make sure that the whole spareribs are just under water
Let the spareribs cook slowly for about an hour until the meat is done
Meanwhile, the split peas
When the meat is cooked, remove it from the pan and let it cool down. Do not throw the water
Put the split peas in the spareribs water and cook them for about 40 minutes on low heat until they are al dente. Stir occasionally.
Peel the onion and garlic and chop it
Peel the potatoes and celeriac and cut them
Clean the leek and cut it
Place all vegetables in a pan and ensure that they are just under water. Bring to a boil and cook until the vegetables are al dente
Put the vegetables together with the cooking liquid at the split peas and leave everything on low heat a bit
Puree the soup with a hand blender. Do not do this too long so that you have a little structure
Cut the smoked sausage into pieces and stir it through the
Remove the meat from the bone and stir it through the pea soup.
Add ¾ to 1 tablespoon of salt and season generously with pepper.
Divide the soup over the bowls and serve with rye bread and / or smoked bacon
Enjoy!
TIPS
Do not worry if you get the pea soup all up? The day after, the pea soup might be even better and otherwise you can also freeze this soup.
If you find the soup too firm (for example, the day after), just add a little water until you have the desired thickness. Look for more tasty bean recipes from Ellen here.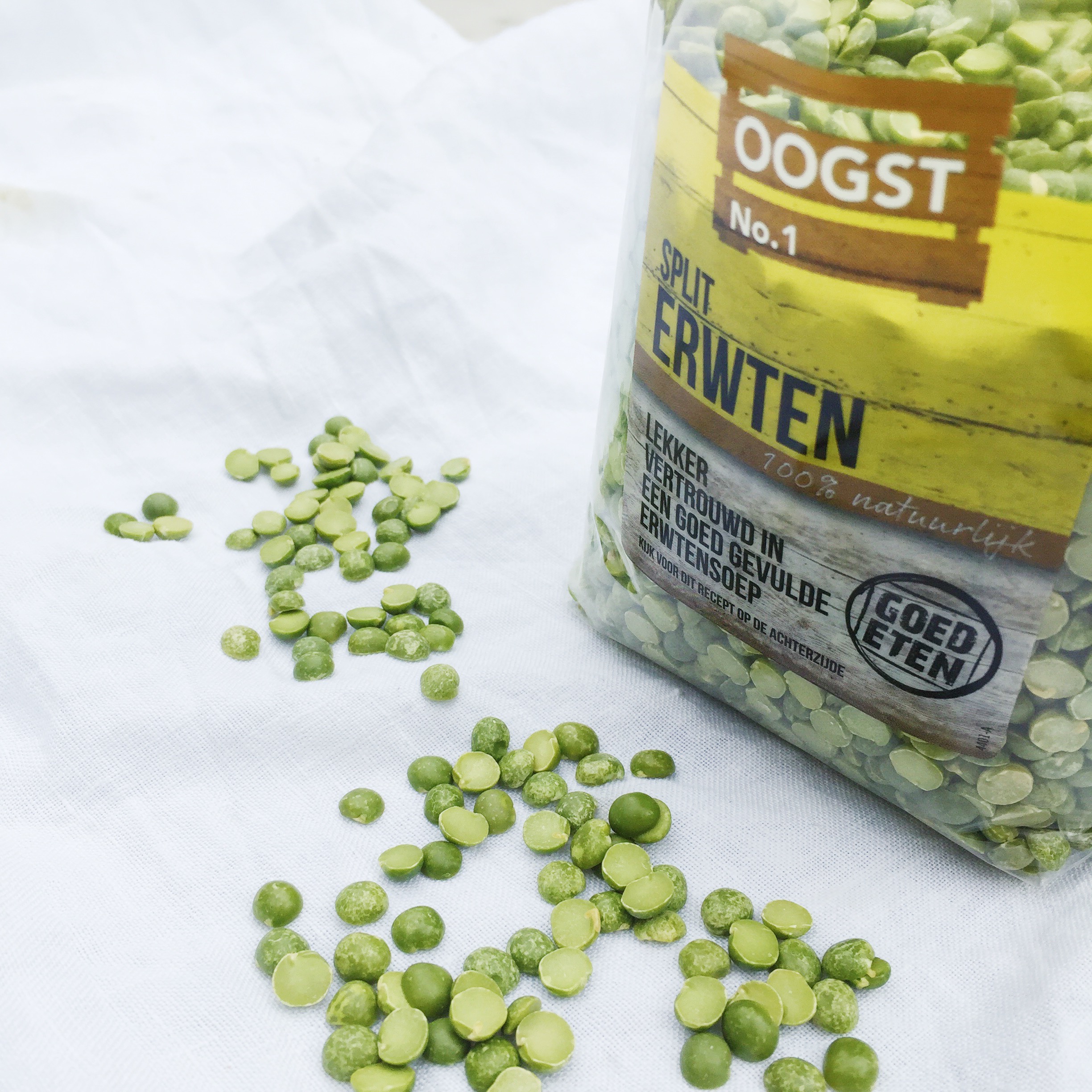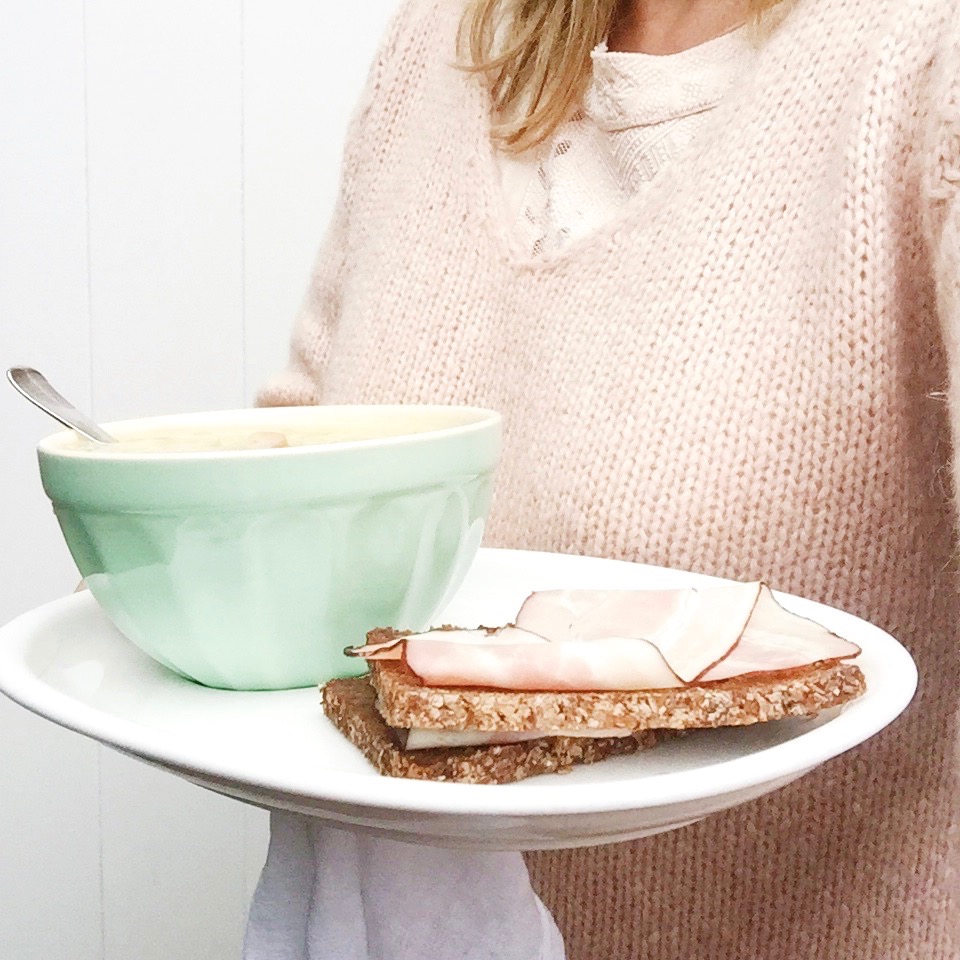 Summary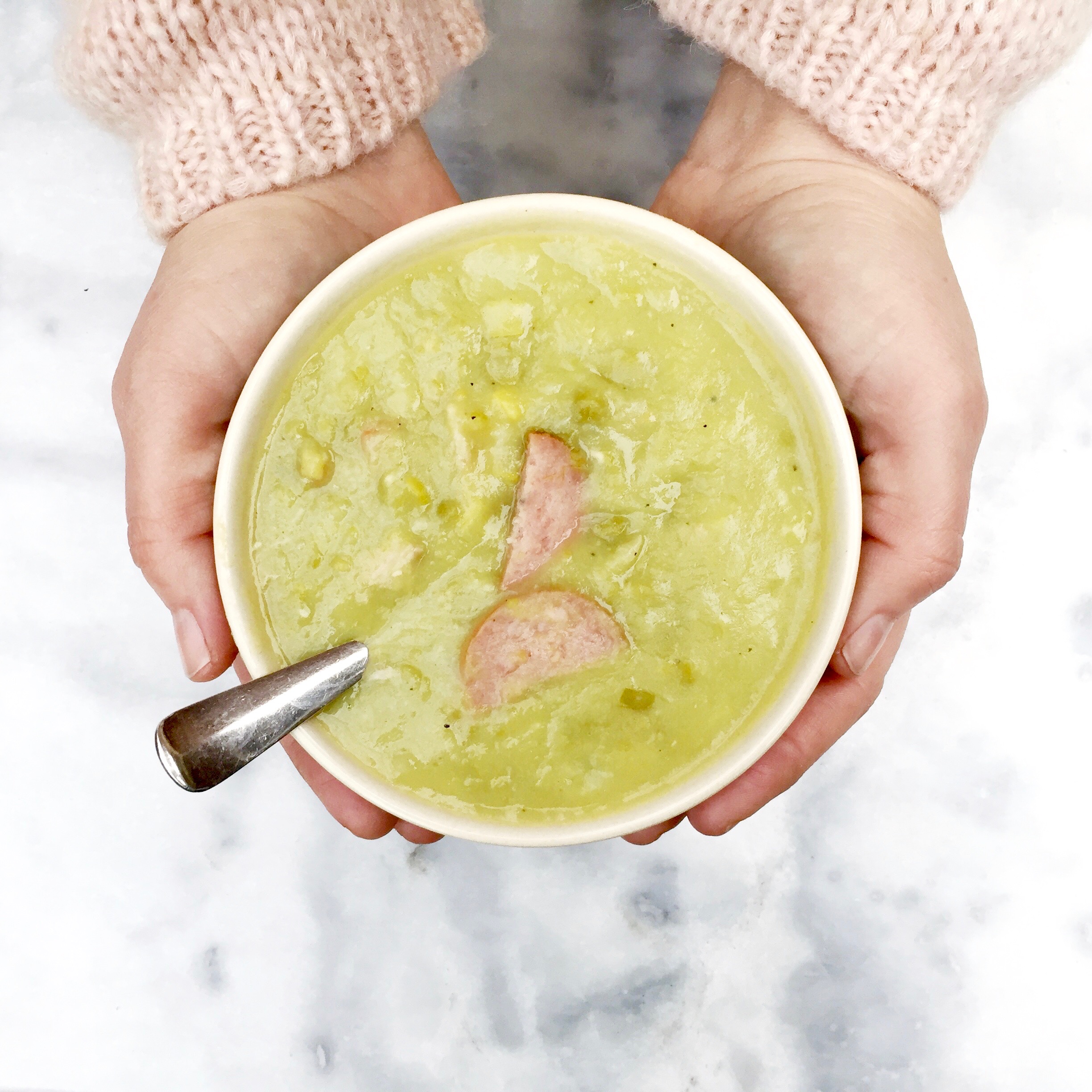 Recipe Name
The tastiest pea soup, Made by Ellen
Published On
Preparation Time
Cook Time
Total Time
Average Rating





based on 4 Review (s)