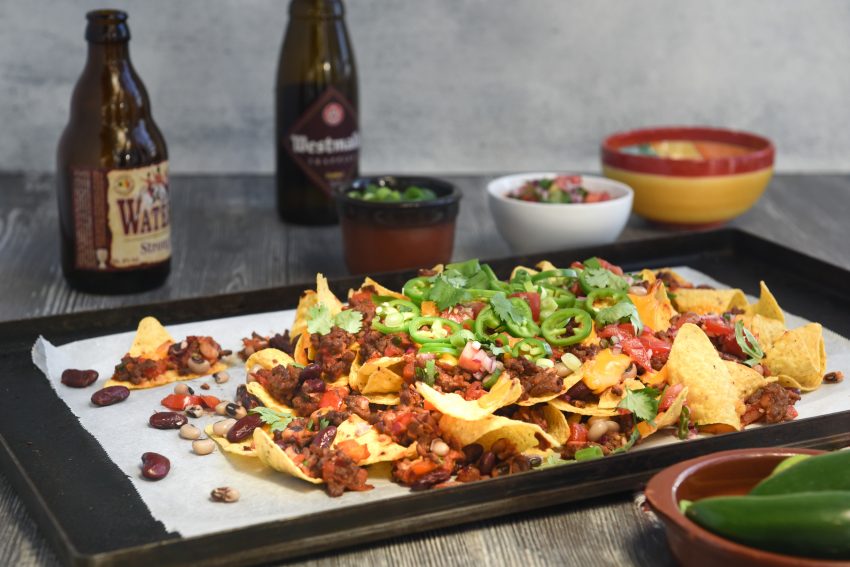 What do you need?
125 g kidney beans, soaked and cooked
125 g black eyes beans, soaked and cooked
450 g beef
325 ml salsa from pot or made by yourself
175 g tortilla chips
125 ml sour cream
1 pack of cheddar cheese
1-2 jalapeño peppers
3 stems spring onion
a little coriander, finely chopped
salt and pepper
What are you going to do?
Preheat the oven to 200 ° C (180 ° C convection oven).
Divide half of the tortilla chips on a griddle covered with parchment paper.
Set aside. Heat a large pan on the fire. Rubbish the chopped brown. Season with pepper and salt. Let the minced meat drain.
Mix the beans with the salsa through the minced meat. Divide half of the mixture over the chips. Cover with half of the cheese.
Bake this approx. 10 min. In the oven or until the cheese has melted. Remove from the oven and divide the rest of the chips, the minced-bean mixture and the cheddar. Then bake again 10 min. Or until the cheese is melted in the oven.
Top everything off with the spring onion, coriander, the jalapeño peppers and possibly some salsa.
Serve with a bowl of sour cream.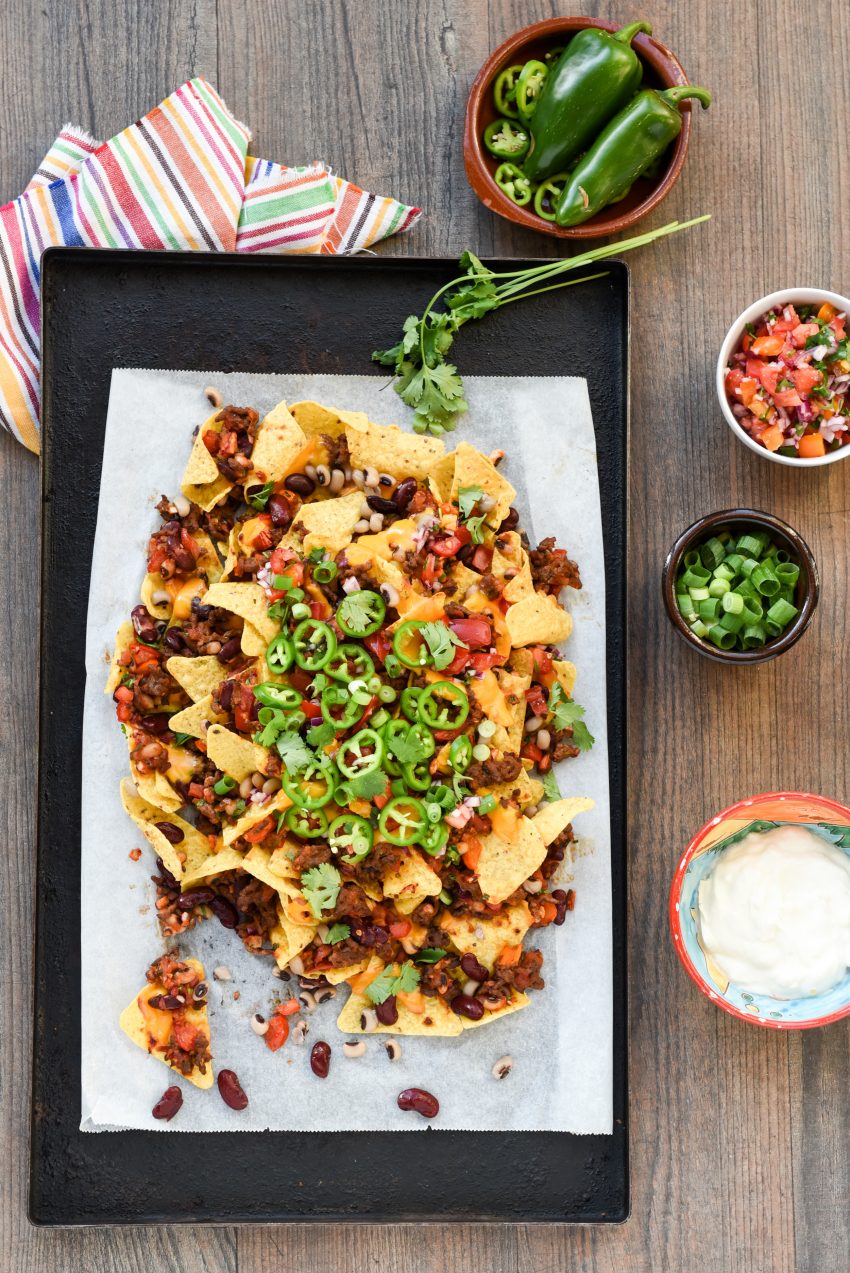 Summary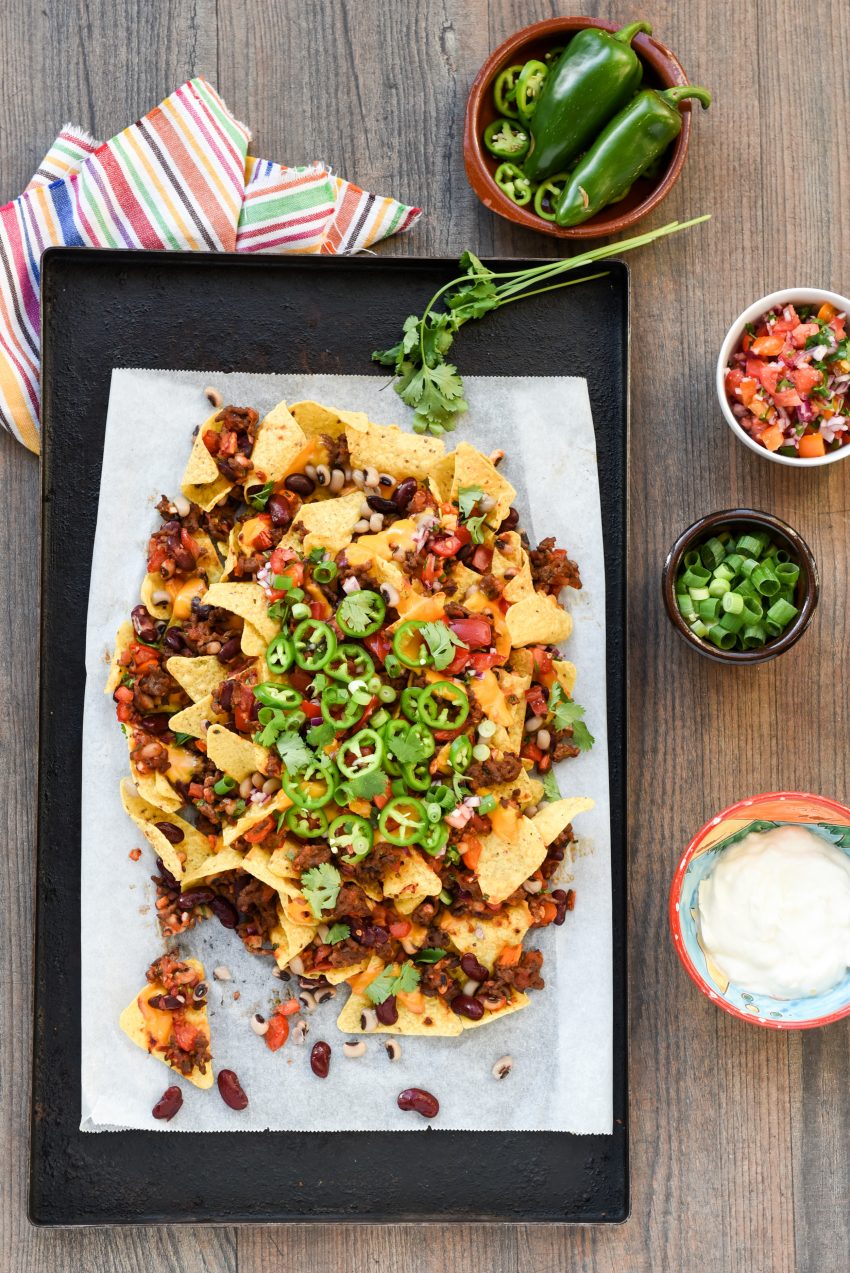 Recipe Name
Published On
Preparation Time
Cook Time
Total Time