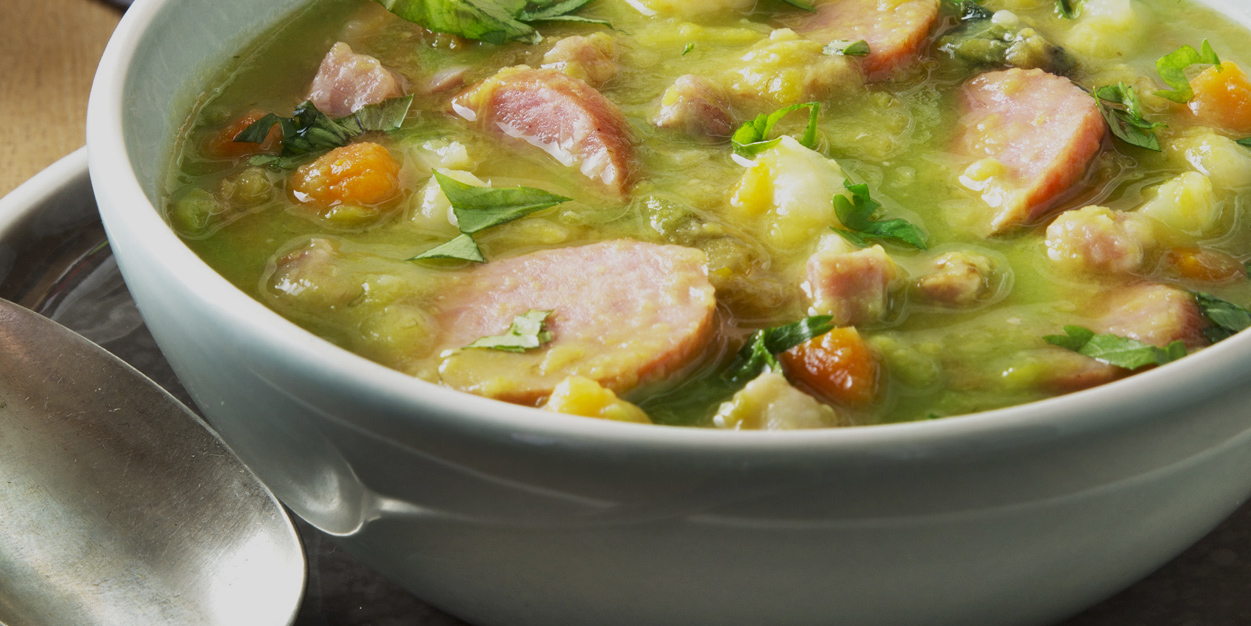 What do you need? (4-6 persons)
500 g dried split peas
2 crumbly potatoes
½ celeriac
1 big carrot
1 large onion
2 pre-tips
1 forest foliage
200 grams of smoked bacon cubes
1 rookworst
Water
What are you going to do?
Peel the potato and cut it into small cubes. Rinse the celeriac and cut into small cubes. Peel the winter carrot, halve and cut into slices. Cut the onion finely, the leek into thin rings and finely chop the celery.
Put the dried split peas in a large soup pan. Place the potato cubes, celeriac, bacon cubes and winter carrot and add the water (so much that everything is exactly under water). Then add the onion, leek and celery.
Bring to the boil and then reduce the heat. Let the soup simmer gently in about 1 ½ hour. Stir well every now and then. Add the smoked sausage (sliced ​​in thin slices) to the soup 15 minutes before the end of the cooking time. Add salt and pepper to taste.
Let the soup rest for one night (cool down) before it heats up before use. A slice of rye bread is very tasty.
Summary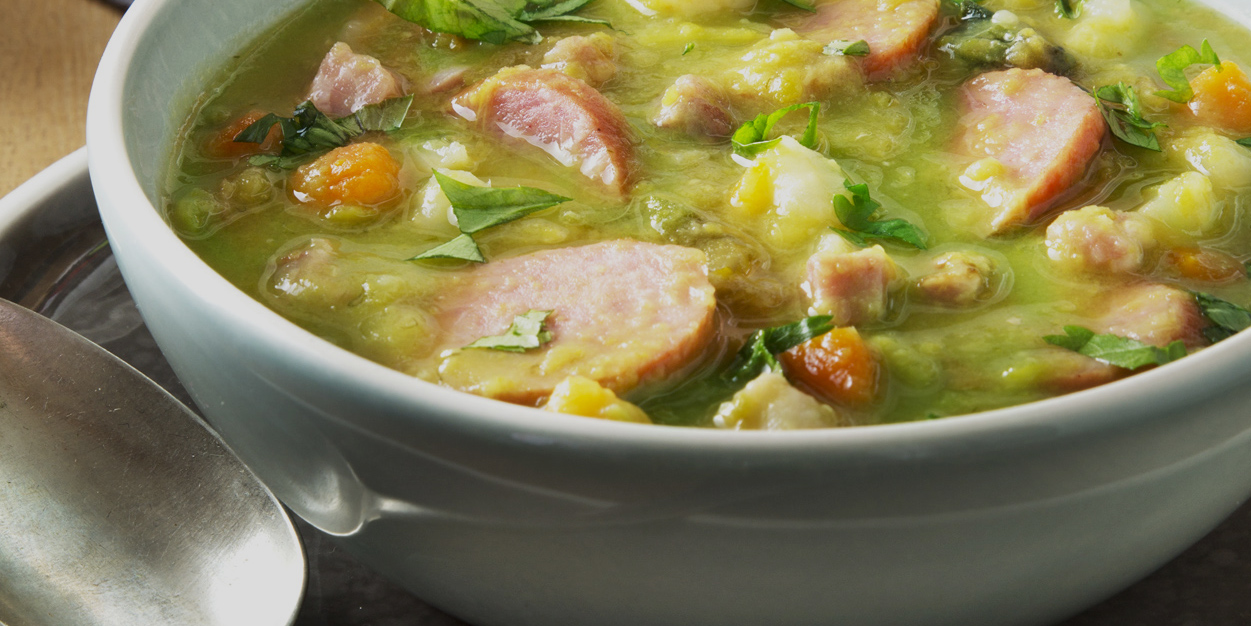 Recipe Name
Published On
Preparation Time
Cook Time
Total Time
Average Rating





based on 3 Review (s)