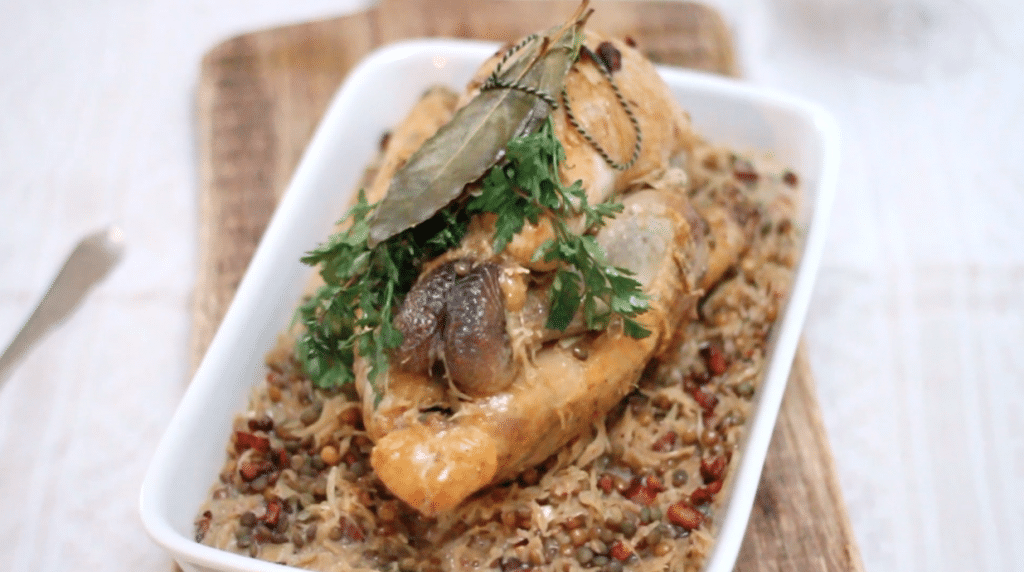 Guinea fowl from the pan with sauerkraut and lentils
What do you need? (4-6 persons)
1 guinea fowl, about 1,3 kilo
200 grams of bacon
1 onion, finely chopped
2 cloves garlic, minced
250ml white wine
300ml water
200 grams of dried green lentils
500 grams of sauerkraut, natural
Sprig of flat parsley, 2 bay leaves & sprig of thyme
1 full tablespoon fine mustard
1 full tablespoon creme fraiche
Pepper and salt from the mill
What are you going to do?
Fry the bacon in a sturdy pan.
When the bacon starts to turn golden brown, add the finely chopped garlic and onion and fry them.
Put the guinea fowl in and fry it around brown.
Take out the guinea fowl and put it aside for a while.
Now put the sauerkraut with the bacon in the pan.
Pour in the white wine and the water.
Tie the sprigs of parsley and thyme together with the bay leaves and place them on top of the sauerkraut.
Now bring everything to the boil.
Put the guinea fowl back in the pan and cover it with a little sauerkraut.
Place a lid half on the pan and let the guinea fowl softly simmer for 30 minutes.
Now rinse the lentils well and put them in the pan with the sauerkraut and guinea fowl.
Put the lid back on the pan and let the guinea fowl gently simmer for about 30 minutes until it is done. If in doubt, use a meat thermometer for this.
Take the guinea fowl with the seasoning package carefully out of the pan and put aside for a while.
Stir in the mustard and creme fraiche.
Has your sauce been boiled too far? Then add a good splash of water.
Season the sauerkraut with green lentils & bacon generously with pepper and possibly a little salt.
Spoon the sauerkraut with the sauce in a large bowl and place the guinea fowl on top. Put some herbs on top of it.
Serve immediately.
Enjoy!
For more delicious recipes with legumes, made by Ellen, look here.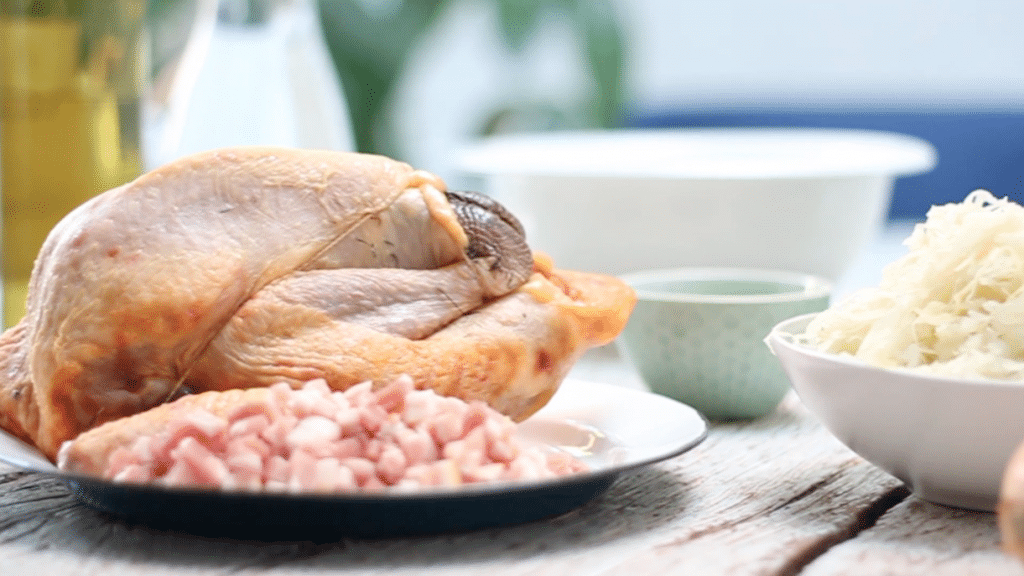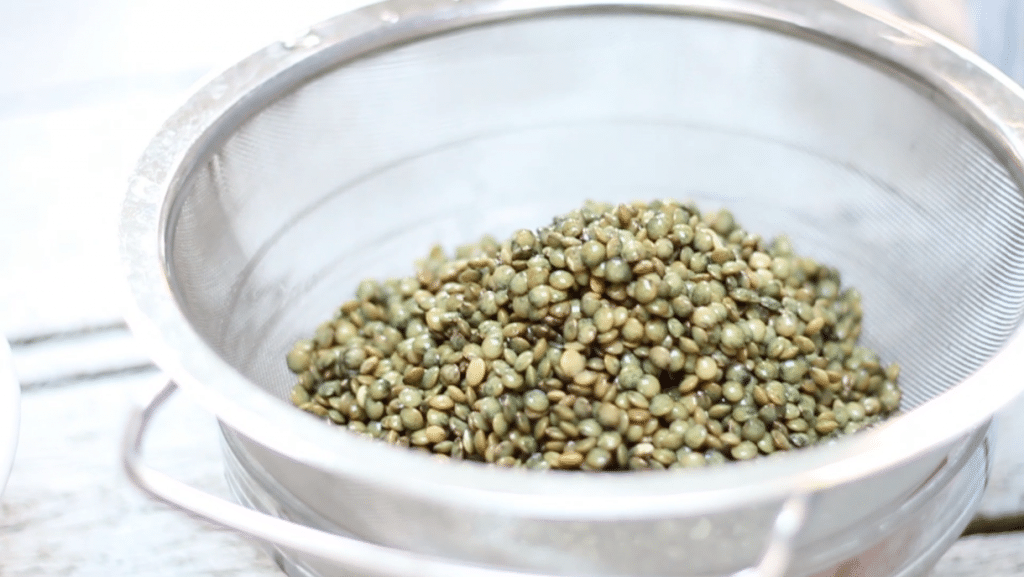 Summary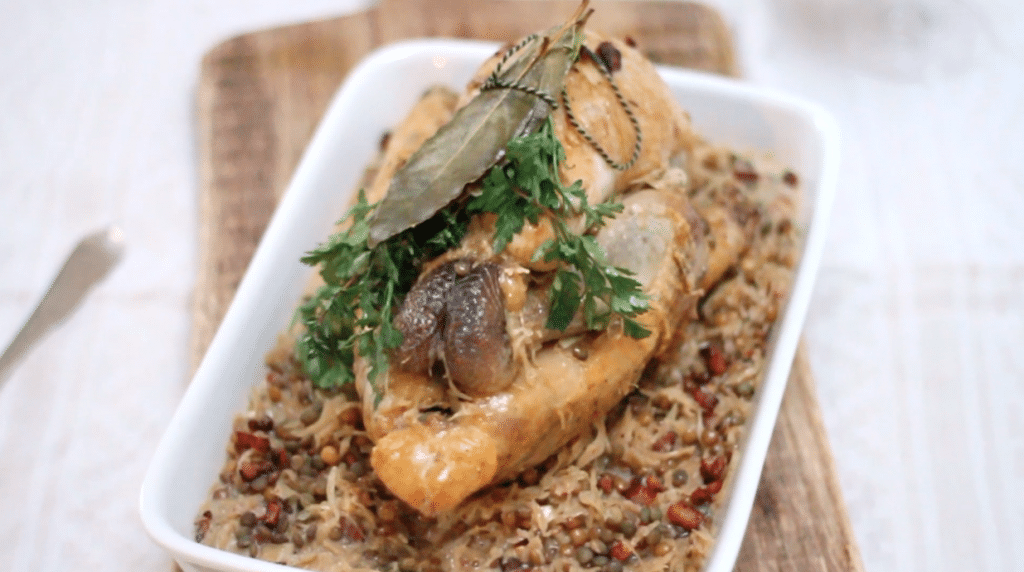 Recipe Name
Guinea fowl with sauerkraut and lentils
Published On
Preparation Time
Cook Time
Total Time