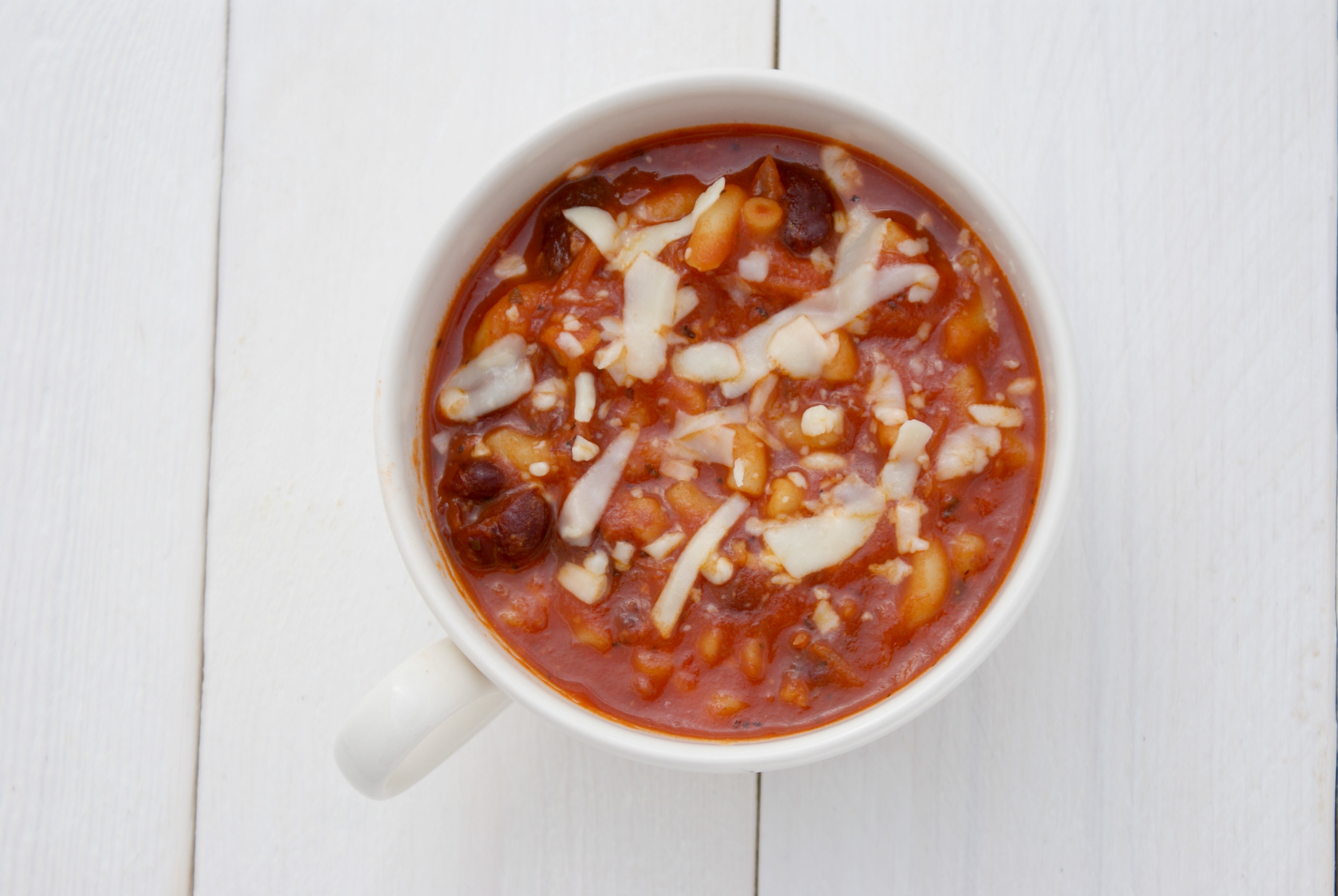 What do you need?
200 g dried red kidney beans (400 g soaked kidney beans)
400 ml tomato sauce
1 large onion
500 ml vegetable stock
1 / 2 cup chopped carrots
1 tl finely chopped garlic
1 tl Italian herbs
1 / 2 tl ground fennel
4 hands of macaroni (quantity is to taste)
Parmesan cheese, to taste
2 tl olive oil
pinch of pepper and salt
Rinse the red kidney beans and soak the beans in clean water one day in advance. The red beans can be soaked overnight. View the exact weekly times here.
Cook the beans about 1,5 hours. (Taste the beans from time to time if they are already done).
Cook the macaroni al dente.
Heat the olive oil in a pan and fry the onions. Add the carrot and fry this 3 for 4 minutes. Add the garlic, Italian herbs and fennel and fry about 1 min.
Let the beans drain well and add the beans together with the vegetable stock, tomato sauce, salt and pepper to the mixture. Let it thicken well.
Add the macaroni and let it continue cooking.
Sprinkle some Parmesan cheese over the soup.
Summary