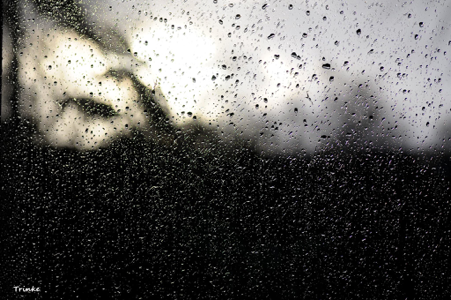 Snertweer - 21 February 2016
When I look outside, I become very unhappy. We thought we could make a long forest walk today, but it seems that it will rain all day. A nice day to make a crap and when it clears up the boots quickly. Because what could be better than sitting down at the hearth after a brisk walk with a warm bowl of steaming pea soup.
I have already sketched the picture, the pictures already in my head, but now the kitchen. I already have the ingredients for 6 large soup plates.
What do you need? (4 persons)
400 gram split peas
piece of organic smoke bacon (approx. 150gr.)
sea ​​salt and ground pepper
2 bay leaves
some peppercorns
2 vegetable stock cubes (yeast free)
2 leeks
2 potatoes
2 winter roots
1 small celery tuber
homemade organic sausages from the butcher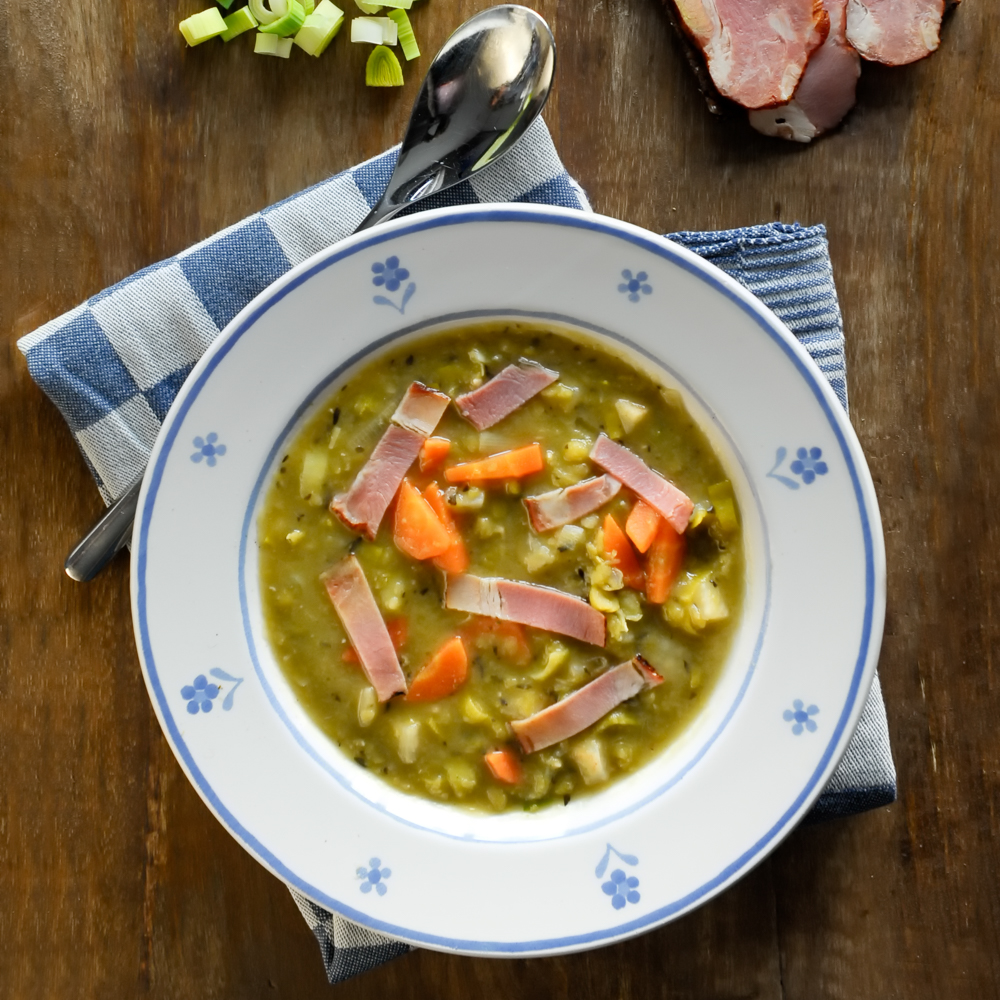 Searching for a recipe on the internet I do not see the soup anymore because of the peas. There is only one thing to do, mail my mother because she makes them always so good and with her it seems easy too. Maybe that's when she stirs up in the pan, then I'm there to chat with her.
According to her, it is really not that hard at all. 'Do you remember when we were in your kitchen together', she continues in her email:
What are you going to do?
Put 2 liters of water, the 400 gram split peas, the bacon into pieces and the stock cubes in a large pan and bring to the boil
Scoop the foam away gently and let the soup simmer gently for 45 minutes.
Clean the vegetables and cut them into pieces. Cut the leeks in half rings, cut the carrot lengthwise into quarters and then into slices, peel the celeriac and cut into small cubes and the onion too
Add the vegetables to the soup and cook until cooked in 30 minutes
Let the sausages last the last 20 minutes
Season with salt and pepper.
'The work that you so much like, is mainly about having to stir regularly, otherwise the peas will burn. That is a morning in the kitchen. Also nice with your laptop or iPad? "
Tips:
'The soup tastes best if you prepare it in a large quantity and leave it for another day'.
'The pea soup stays chilled for a few days, but you can also keep the dish in the freezer! This way you only work once and you can eat there several times. As an evening meal but also as a lunch with a skewer roll, the dish is very tasty '.
Summary