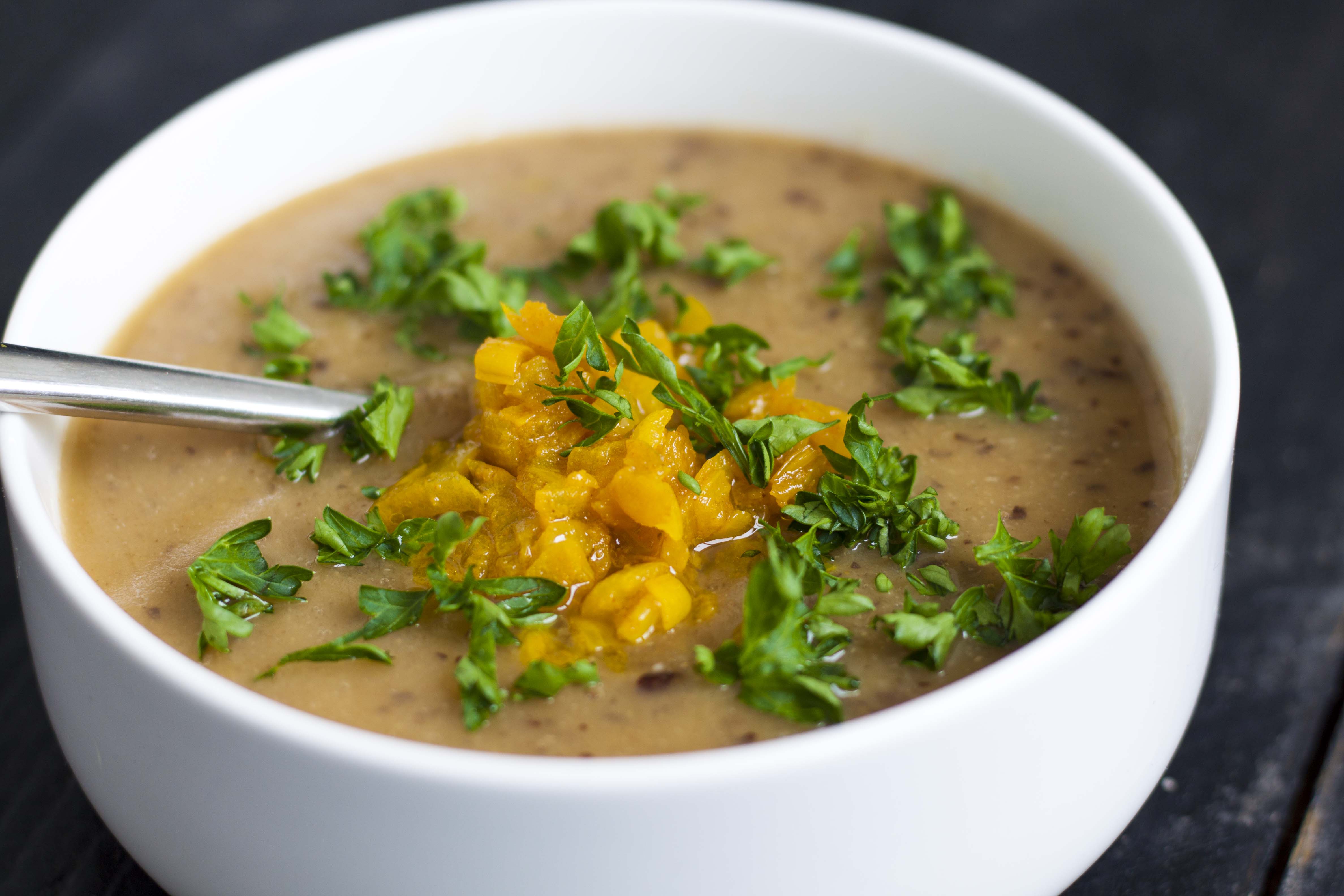 Soup of gray pea and celeriac with golden onion
Ingredients for the soup of gray pea and celeriac with golden onion:
175 g gray peas
1 sweet potato about 225 g
1 sweet sour apple of choice, eg Jonagold or Elstar
1 celeriac 350 g clean weight
2 tl Chinese 5 herbal powder
1,5 liter of vegetable stock, homemade or from tablets
2 onions
2 tsp turmeric
a little olive oil to bake
black pepper and salt to taste
1 / 2 bunch of curly parsley to garnish
How do you make the soup with gray peas?
Wash the gray peas well and soak 8-12 hours in plenty of cold water.
Peel the sweet potato and cut it into pieces. Peel the apple, remove the core and cut the apple into cubes. Then cut the celeriac into cubes.
Take a generous soup pot and do the gray peas, sweet potato, apple, celeriac, the Chinese 5 spice powder and the stock and bring to the boil. Let this 45 - 60 simmer gently.
While the soup is boiling you can prepare the golden onion.
Peel the onions and finely chop them. Heat a good dash of oil in a frying pan. Fry the onion gently, add the turmeric and ground pepper and scoop regularly. Let 15 minus gently until the onions are tender and golden, season with salt.
If the soup has cooked 45 minutes, check that the celeriac is cooked. Cook a little longer if necessary. Puree the soup into a tied whole with a hand blender. There may certainly be some structure in it. It is a fairly thick soup, if necessary, dilute to taste with some broth.
Finely chop the parsley.
Pour the soup into plates or bowls and place a large spoonful of the golden onion in the middle of the soup. Sprinkle generously with parsley.
Summary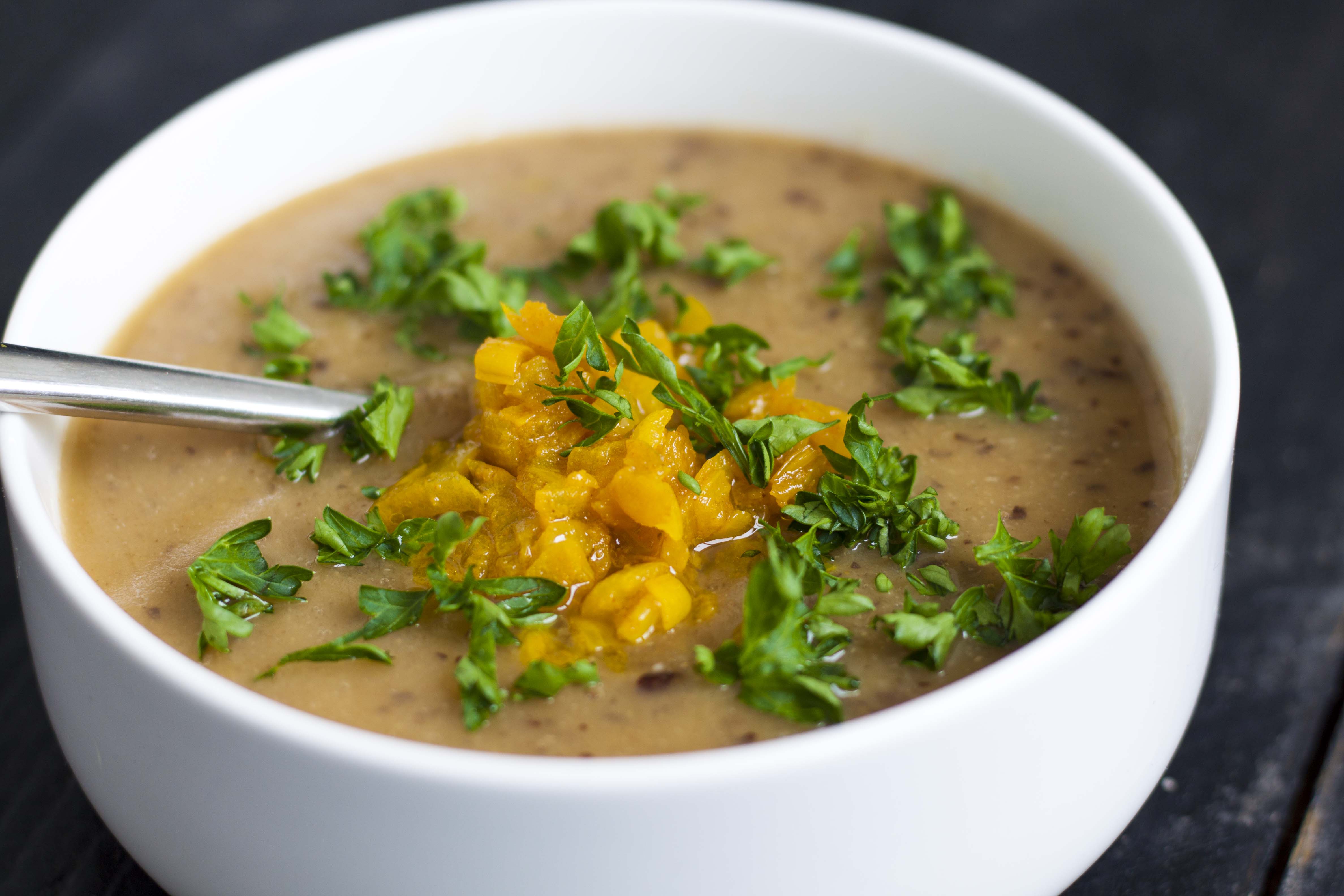 Recipe Name
Soup of gray pea and celeriac with golden onion
Published On
Preparation Time
Cook Time
Total Time