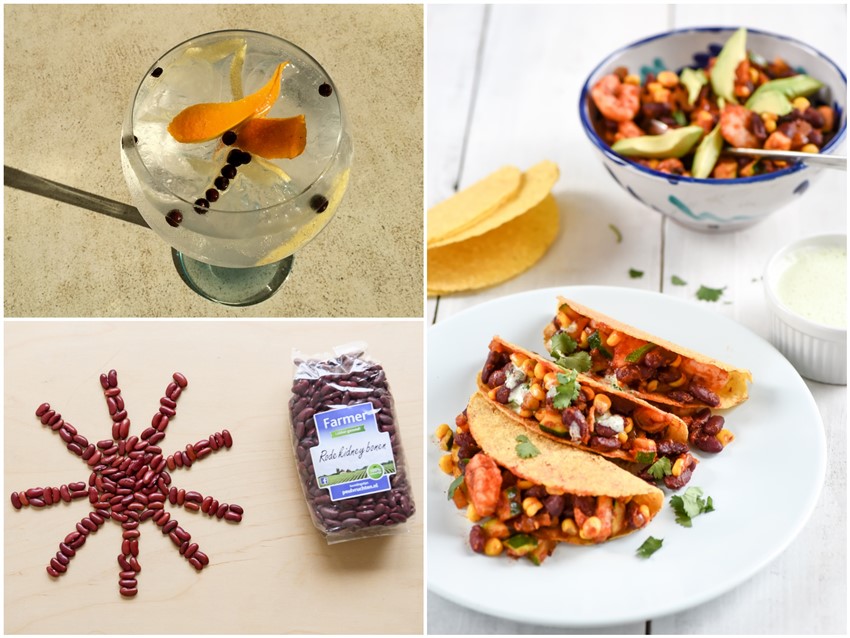 When you think of tacos, you quickly think of the famous Mexican dish that can be eaten on every corner of the street. A spicy summer dish of tortilla shells, richly filled with kidney beans, corn and minced meat, that smoothly wash away with a cup of hot tea or a refreshing drink. By experimenting with the ingredients during my vacation in Ibiza, this easy-to-prepare dish got a funny twist. There was a taste that more suits a sunny Mediterranean terrace with shady roof and a beautiful view of the azure blue sea. Presumably the stir-shrimp and a spicy garlic sauce with coriander worked largely on this.
Do you also want to imagine the beautiful blue sea? Below are the ingredients that I have used.
Bon appetit!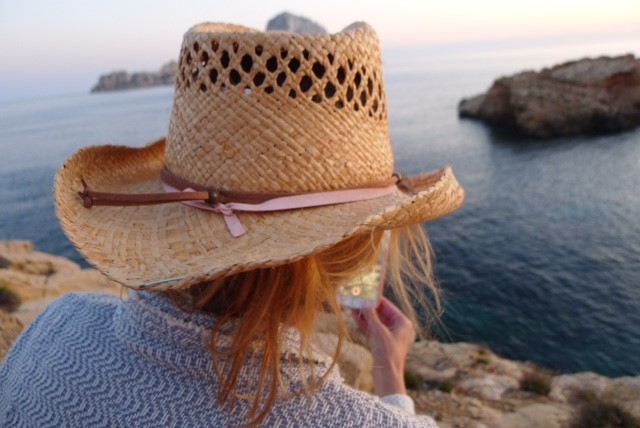 What do you need for 8 tacos?
8 taco shells
500 g cooked kidney beans (approx. 250 g unwanted beans)
1 big garlic clove, squeezed
2 small red shredded onions or 1 large onion
1 / 2 el ground cumin (djinten)
300 g wok shrimp
1 tl chili powder
150 g tomato paste (small tin)
2 organic vine tomatoes, in pieces
1 can of corn, drained
1 avocado, in cubes as topping
Coconut oil, for baking
ground black pepper and (Celtic) sea salt
For the sauce:
1 clove of garlic
1 tray fresh coriander (15 gram)
150 grams of Greek Yogurt
hand blender with cup
What are you going to do?
was the kidney beans and let 8 soak for hours (during the night) in 1 liters of water. Then bring to the boil and simmer for about 1,5 hours until they are done. Drain the beans.
preheat the oven for 180 ⁰C. Heat a wok with a little coconut oil and fry the onion and garlic and cumin over a high heat. Add the wok shrimp and chilli powder and shovel regularly.
Light the heat and then heat the tomatoes and tomato puree. Finally add the kidney beans and the corn. Scoop occasionally and wait until it is completely warm. Season with salt and pepper.
In the meantime, heat the taco shells in approx. 5 minutes in the oven and make the sauce. To prepare the yoghurt sauce, put the garlic, 2 / 3 of the coriander and 50 grams of Greek yogurt in a cup and puree them with the hand blender. Then stir in the rest of the yogurt to make the sauce a little thicker again. Season with salt and pepper.
Spoon the bean mixture into a bowl, serve the taco shells, yogurt sauce, avocado and the rest of the coriander and let everyone fill their own taco.
Summary