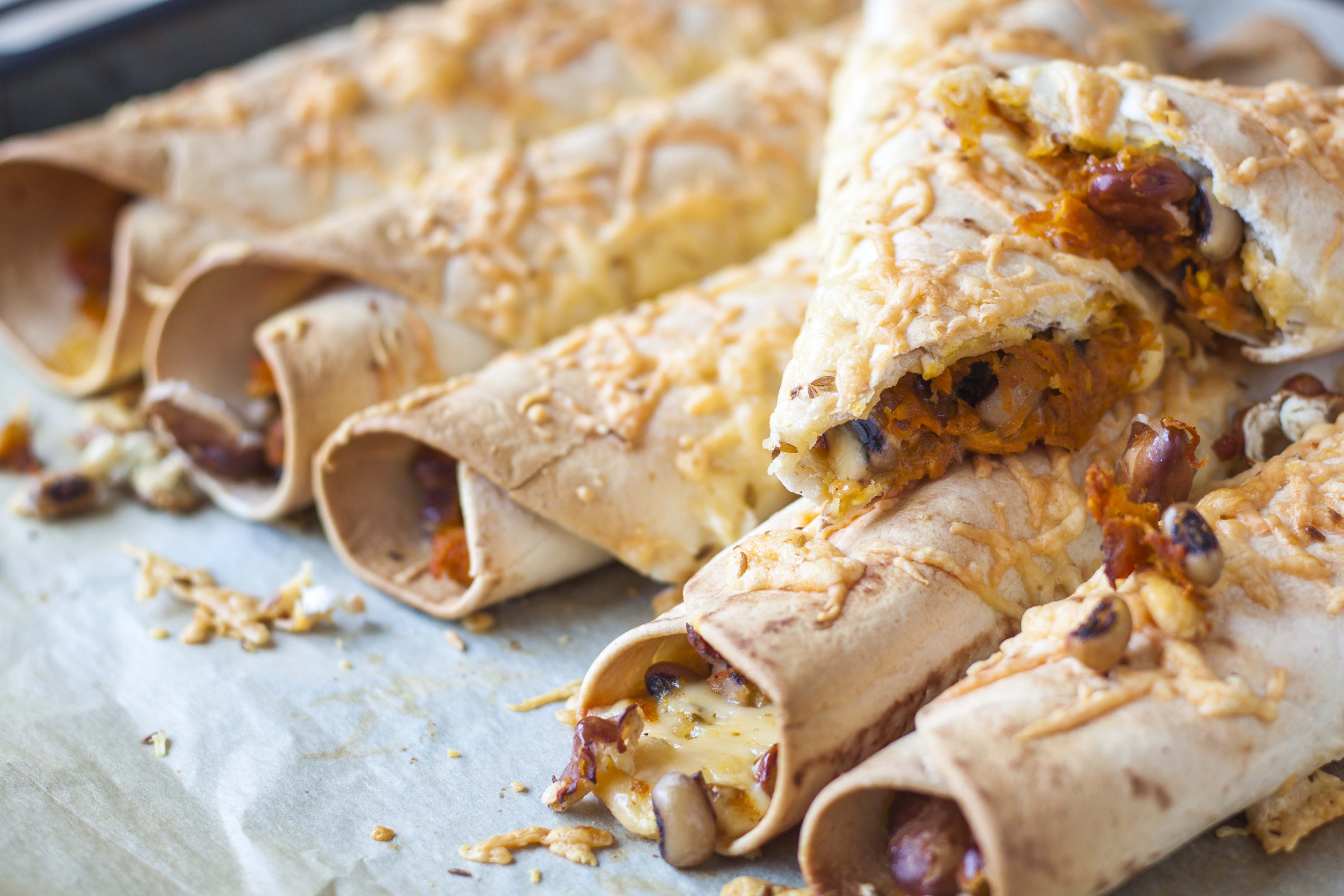 Ingredients for the wrap with bean mix
200 g Mexican bean mix
1 bay leaf
vegetable oil for baking
1 red onion, chopped
200 g coarsely grated carrot
2 tl biscuit and speculaas spices
1 tl sambal oelek
100 g farmers cumin cheese in cubes
6 wraps
50 g farmers cumin cheese grated
salt and pepper
How do you make the wrap?
Wash and soak the beans for about 8 hours in plenty of water.
Preheat the oven to 200 degrees.
Boil the bean mixture in clean water with the bay leaf (without salt) until done in approx. 40 min. Check the doneness by tasting and boil a little longer if necessary. Drain and keep a cup of the cooking liquid.
Heat in a frying pan 2 el oil and fry the onion gently, fry 5 min. Then add the carrot and fry it, shaking 3 min.
Then add the biscuits, the sambal, an 1 / 2 tl salt and some freshly ground pepper. Boil well and add 3 el boiling water (or water) and steam the onion root mixture 5 min. Turn off the heat source.
Scoop the cheese cubes through. And divide the mixture into 6 portions.
Fill the wraps with the mixture and roll them up.
Line a large oven dish or baking tray with a sheet of baking paper. Place the filled wraps side by side in the bowl.
Sprinkle with the grated cheese and put in the middle of the preheated oven. Bake the wraps in 20 min. Brown and crispy. Tasty with a fresh salad.
Summary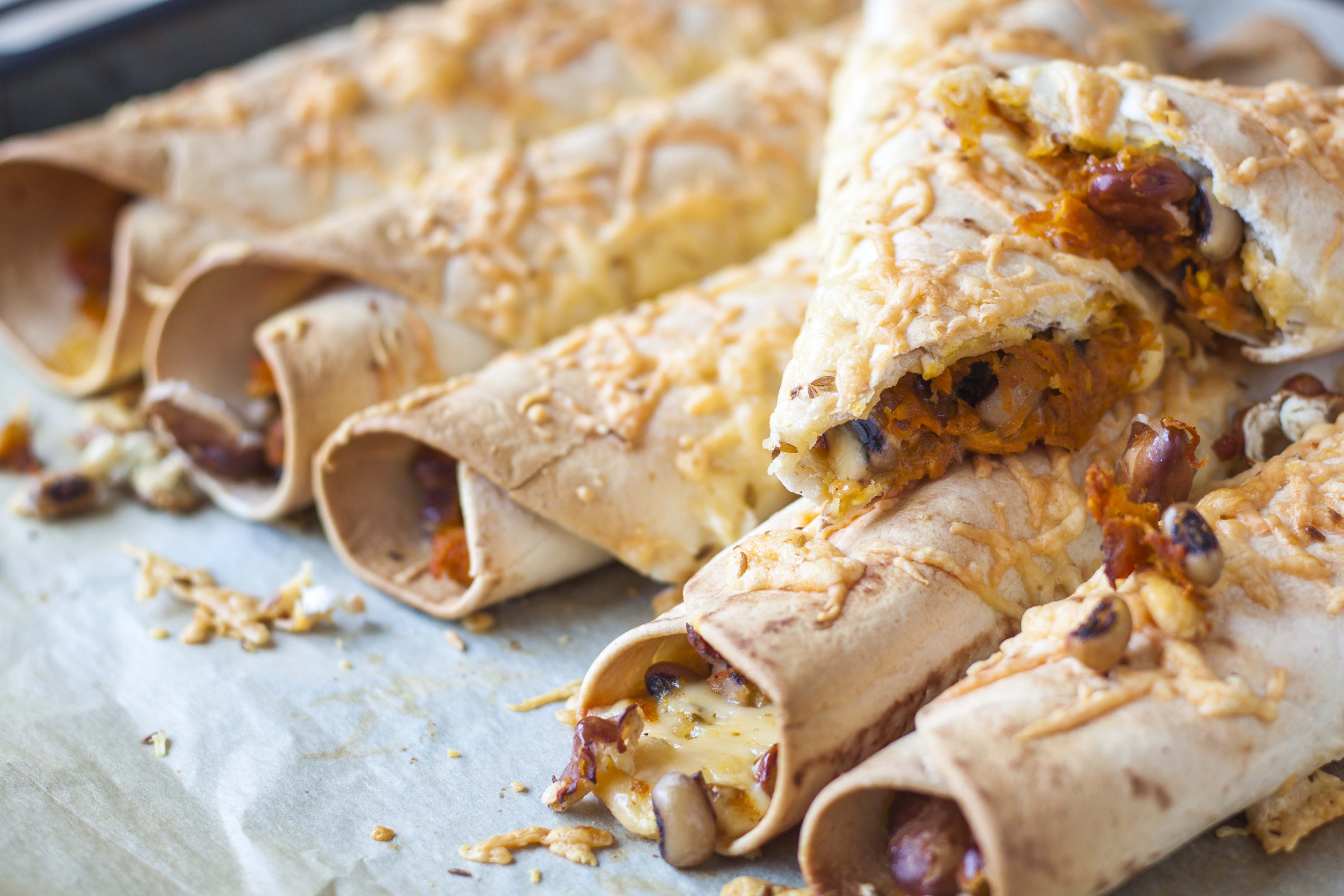 Recipe Name
Published On
Preparation Time
Cook Time
Total Time